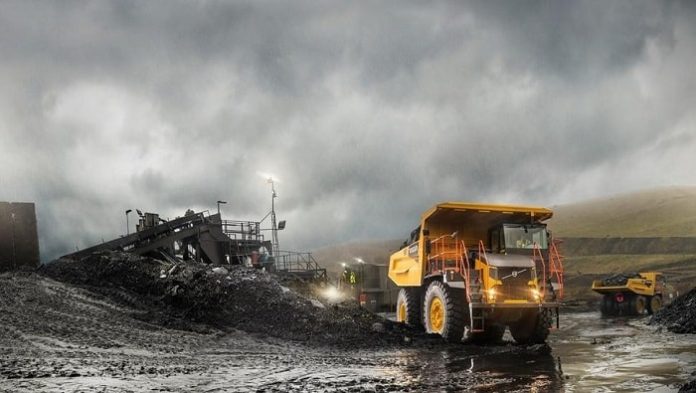 Volvo Construction Equipment (Volvo CE) has added to its industry-leading hauler portfolio for Asia-Pacific with the introduction of four new models: the R45D, R60D, R70D and R100E. Covering payloads from 45 to 100 tonnes (40 t – 95 t), the new rigid haulers help customers cut their number one operating cost — fuel — while delivering safer operations and easier driving.
The new haulers will allow owners to optimize productivity, uptime and operator comfort. They will be sold across the region, and are designed to work in harmony with wheel loaders and excavators from Volvo CE's other product lines.
AM Muralidharan, VP Sales Support and Dealer Development for Volvo CE in APAC, said the new rigid haulers give mine operators more options to optimize productivity.
"Mine sites in Asia-Pacific continue to evolve," he said. "Companies are constantly searching for better productivity. That's why the addition of these rigid haulers is welcome news. Of course they feature the industry-leading fuel efficiency and productivity which our customers expect. But just as importantly they work alongside our family of mining machines, including excavators, wheel loaders and more. This delivers a total equipment solutuion to Volvo customers."
The rigid haulers have a rich history that stretches back over 70 years to the introduction of the world's first off-road dump truck at the Volvo CE facility in Motherwell, Scotland. With Volvo's design and manufacturing values at their heart, the R45D, R60D, R70D and R100E are built in the factory that has produced rigid haulers for decades.
Powered by premium engines, the haulers achieve high performance, even at low engine speeds. In addition, long service intervals and efficient fuel use mean exceptionally low operating costs. Electronic integration between the engine and transmission delivers smoother gearshifts in all applications. Performance and fuel efficiency are enhanced by the integrated shift pattern, which includes two transmission shift schedules — Power and Economy. The operator pre-selects the transmission operating mode to suit the load while the hydraulic system delivers faster cycle times and efficient performance.
Built to last
The rigid haulers are not just productive over the short term, but will continue to perform over a long service life. To meet tough job site conditions, the durable machines have been rigorously tested in extreme conditions to ensure high machine and component longevity.
Straightforward in design, the haulers have a frame assembly with structural strength well beyond the requirements of even the toughest job sites. With balanced weight distribution (thanks to a centrally mounted transmission) and low center of gravity, all loads are evenly distributed across the tires. The high-strength chassis absorbs shocks and vibrations, for greater structural longevity and reduced maintenance.
Safety is in our DNA
Built to work hard, the rigid haulers are full of features to make tough jobs safer. From the FOPS-certified cab (with ROPS body canopy) the operator has a commanding view of the job site. Visibility is enhanced with Volvo Smart View, which combines four cameras to offer a birds-eye-view of operations via an onboard monitor. With safety built into every aspect, the high-performance machines can travel up and down steep gradients while remaining in total control. An overspeed protection element automatically slows the machine to safe limits and a host of other features, such as fail-safe braking and secondary steering systems, provide peace of mind.
Maintenance made easy
Accessing the machine is safe and easy thanks to anti-slip steps and secure walkways. From both the wide platform and ground level, technicians can safely access conveniently grouped checkpoints. The centrally-mounted transmission provides ease of access without the need to remove other components. Inside the cab, the operator can access top-level diagnostic data via the dashboard for fast analysis and assessment. Should the haulers require greater attention customers can rely on Volvo's network of technicians, workshops, and dealers across APAC. Combining local knowledge and global mining experience, Volvo offers excellent parts availability, Volvo Service Agreements, and telematic machine reports.