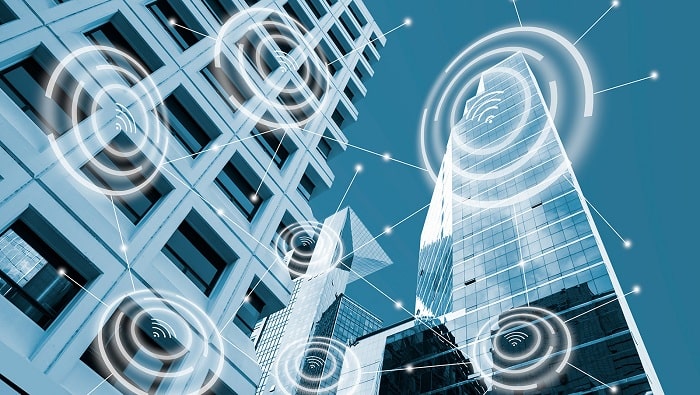 Vantiq and PrimusTech are collaborating on the development and deployment of real-time applications that further the digital transformation of hospitals and commercial buildings.
Vantiq has joined forces with Singapore-based PrimusTech for the development and deployment of real-time applications that further the digital transformation of hospitals and commercial buildings.
The collaboration between the companies will focus on PrimusTech's ongoing initiatives around smart buildings and smart healthcare in Singapore and elsewhere. PrimusTech specialises in the design, manufacture and installation of integrated control and automation systems in smart buildings.
Building operators
According to the partners, the deployment of Vantiq's technology will allow building operators to cut costs as they more efficiently optimise performance with predictive maintenance.
Building operators will also benefit from new insights, allowing them to drill down on data metrics such as foot traffic or retailer performance and average visitor dwell time.
"We're excited to be working with one of the pacesetters in the digital transformation of buildings," said Marty Sprinzen, co-founder and CEO of Vantiq. "Our technology platform helps to analyse streaming data from new and existing IoT devices, enterprise systems, cameras and more to foster real-time situational awareness on the edge and build smart building applications 10 times faster than anything else in the industry."
As hospitals look to digitise their buildings, Vantiq and PrimusTech claim their technology will help usher in a new era of efficiency, allowing organisations to reap gains from advances allowing for the automated adjustment of building parameters, such as optimal lighting levels or temperature and humidity controls.
At the same time, hospitals using Vantiq's real-time reporting platform will be able to more accurately manage their assets while responding with more alacrity to alerts about patients who find themselves in distress.
Vantiq is a low code and agile platform designed for real-time application development, making it easy for developers to integrate real-time data sources – from cameras to sensors and other edge devices – and create applications that monitor assets, events, people and environments while reducing development costs significantly and allowing rapid enhancement in production.
These applications can then analyse and act on complex problems, such as a flood, a major traffic accident, a factory breakdown – or an employee with a 101-degree temperature entering a corporate lobby – all in real time, enabling a faster and more effective response in collaboration with human teams.
"Together with PrimusTech, we're already working on projects that will showcase how to effectively and easily drive integrated solutions with IOT platforms, AI, machine learning and legacy systems working together to offer real-time outcomes via the edge, via the cloud and on premise," added Steve Goh, vice president of APAC, Vantiq.
"This will enable PrimusTech customers to take a leadership position with digital transformation initiatives – driving them faster with reduced cost and complexity and higher deployment success."