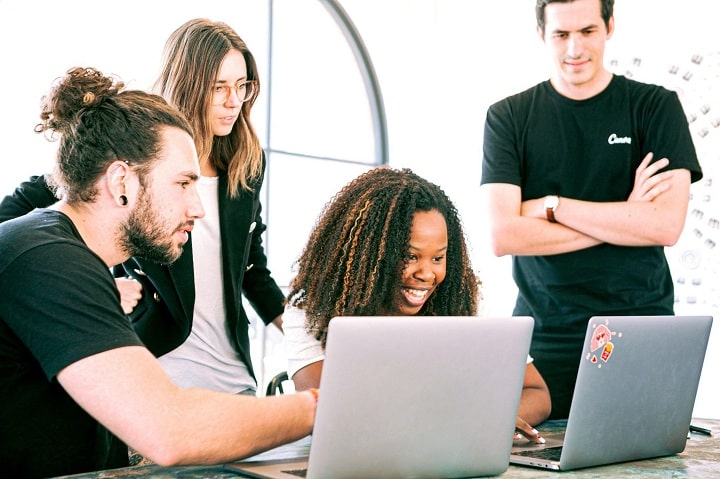 Right now, there are plenty of jobs available in just about every industry, including construction, but are they jobs people really want? If you take a closer look at the open positions, you might just discover why they're open in the first place. Maybe they don't pay what a person working in that role deserves, or perhaps the position only lasts for a few weeks or months. Applying to jobs like these is a waste of your time. Instead, why not let a construction recruitment agency identify a construction role that is in line with your experience, pays well, and is exactly what you've been looking for?
Long-Term Opportunities
A recruitment agency isn't just for short-term, temporary jobs. The experts at these agencies recruit for all types of jobs, from short-term to long-term, to permanent. Your goals are paramount when you go through a recruitment agency and they won't stop looking until they find you a role that matches your needs. 
Usually, jobs are temporary, whether long-term or short-term, but often, they are considered temp-to-hire jobs. This means there is the opportunity for you to be hired permanently if both you and the employer think it's the right fit. The benefit of this is that you're able to try the employer on for size to see if the culture, company, and job duties are right for you. If not, you can move on to another opportunity.
After all, construction recruitment agencies work with many different companies and organizations. That makes employers turn to them to tap into a much wider pool of candidates. They help them find top construction talent with the skill set necessary for the job.   Because of this, you, as a job seeker, can always go to a construction recruitment agency if you're looking for short-term or long-term job opportunities.
Benefits
While the benefits you receive when working with a recruitment agency vary, you can often have access to comprehensive benefit packages that you might not have if you try to find construction jobs on your own. The recruitment agency is technically your employer of record, which means they can provide benefits like medical and dental insurance, paid time off, sick leave, wellness programs, and more. 
Not all recruitment agencies offer benefits, but in an increasingly competitive job environment, more agencies are offering them all the time to attract and keep excellent construction employees. You will usually have to pay a portion of the premiums to access these benefits, but as long as you continue to accept assignments through the agency, you'll be able to stay enrolled in the benefits programs.
High-Level Roles
There is a misconception that construction recruitment agencies only place people in entry-level positions. This couldn't be further from the truth. Yes, employees can find entry-level construction roles through a recruitment agency, but that's not all they offer. Many companies in the industry use recruiters to identify highly specialized employees who can fill a role that the companies can't. When a project requires a specific set of skills, it is often more cost-effective for a company to use a recruiter to identify a qualified individual for that project than it is for them to spend their time hiring someone on their own. 
These highly-specialized roles are often temporary because you're filling a hole that the company doesn't have a full-time employee for, but even these well-paying skilled positions can become permanent if both the employee and company agree it's to their mutual benefit. Even so, there are often openings for specialized workers that can use your specific experience, if only for the duration of a project.
Variety or Uniformity
Sometimes, construction job roles can become tedious when you're doing the same thing every day. If you work for a recruitment agency, you can accept different roles to keep your job fresh and exciting. When you finish with one project, you can accept a new one, which means you don't have to keep performing the same tasks for years on end. You can also use the opportunity to work in multiple roles to develop your skill sets and become even more desirable for companies that need a certain capability for a project. 
Conversely, if you just want to work in one specific construction role, you can choose to do that, too. A recruiter won't force you to take a job you don't want and it's as simple as turning down an assignment when you don't think it's the right fit for you. While this might mean you go without an assignment for a period of time until your ideal role becomes available, you have ultimate control over what you want to do. The recruiters will keep searching for your perfect job.
No Interviews
Interviewing for open construction positions can be daunting and is often one of the least desirable parts of looking for a job. When you're part of a recruitment agency, you don't have to interview with the companies you're assigned to. The company simply contacts the recruiter and asks them to find a person who fills a specific need. The recruiter identifies people who can perform the necessary skills and sends them to the job site, no interviews required.
Of course, not every job will be a perfect fit for either you or the company, so if anything doesn't work out, the recruitment agency will end your assignment and find a new opportunity for you. It's not like getting let go from a full-time permanent job. You'll automatically be considered for upcoming roles without having to apply or interview.
It's Free
Yes, you read that right. As a candidate for construction roles, you don't have to pay anything to take advantage of these awesome benefits. You sign up with the agency and they provide expert guidance and support as they work to find you an excellent match with your skills and personality. In many cases, you also have access to the agency's job board, so if you see a role that looks like something you want to pursue, you can bring it up with your recruiter. Together, you will determine if it's a good fit for both you and the company and take the next steps toward filling the position.
You will need to provide your resume and complete a registration process that involves gathering information about your skills and preferences, but this is also a free process. All it takes is a little time to ensure your profile is as complete as possible. This gives your recruiter the best chance at finding construction roles that you'll want to accept.
Conclusion
Finding your dream job is hard and if you're still looking for it, maybe it's time to try a different method. Allow a construction recruitment agency to find your next construction role and discover how easy job hunting can be.