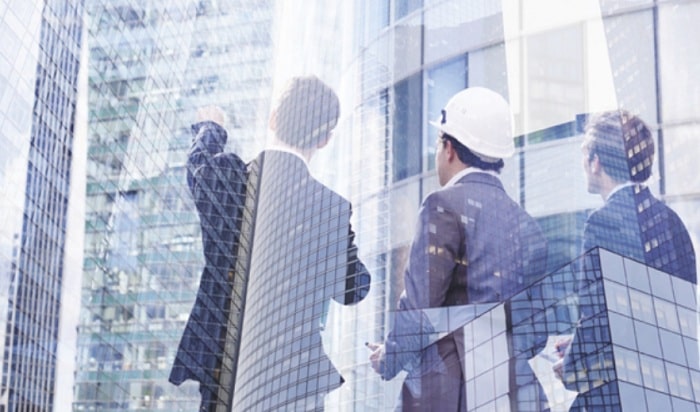 The United States construction industry added 84,000 jobs in October, the industry's largest monthly increase since June, as it continues to recover from its coronavirus-caused deep drop in employment, according to the Bureau of Labour Statistics' latest report.
However the monthly employment report shows that sector's total employment in October was down by 196,000 jobs or 2.6 percent year-on-year.
The October number also represents a fall off of 294,000 jobs, or 3.8 percent from the level recorded in February, the last month before the pandemic hit. BLS also reports that construction's October unemployment rate improved to 6.8 percent from Septembers 7.1 percent, but remains worse than the October 2019 figure of four percent.
The jobless rates aren't adjusted for seasonal differences, BLS adds.
Surprisingly construction's October job gains – which are seasonally adjusted – came across all job sectors. Other recent data indicates that though residential construction spending has been strong, the non-residential sector is weakening.
Despite this, the BLS report shows that non-residential categories picked up 59,700 jobs in October, including 27,500 in the specialty trades, 18,800 in the infrastructure-related heavy and civil engineering sector, and 13,400 in non-residential building.
The Bureau categorises architectural and engineering services separately from construction and it says that the sector saw its workforce rise by 4,000 jobs in October.
The Associated General Contractors of Amercia cautions that the pandemic is causing a growing number of projects to be cancelled or delayed, according to a survey the association released in late October, which could have an impact on job figures.
"The employment data for October is good news, but our latest survey found that only a minority of contractors expect to add to their workforce in the next 12 months," says Ken Simonson, the association's chief economist. "As project cancellations mount, so too will job losses on the non-residential side unless the federal government provides funding for infrastructure and relief for contractors."
The association's October survey – which covers more than 1,000 contractors that perform all types of non-residential and multifamily construction – found three out of four respondents reported a scheduled project had been postponed or cancelled. Only 37 percent of respondents expect their headcount to increase over the next 12 months. That was a sharp drop from the 75 percent who predicted an increase in the association's annual Hiring and Business Outlook Survey released last December.
But association officials say they are encouraged by reports that Congress plans to consider new coronavirus relief measures before the end of the year. They note that new measures, including investments in infrastructure, new Paycheck Protection Program flexibility and tax relief, and liability reforms will help offset the impacts of the growing number of project cancellations and delays.
"Congressional leaders understand that employers cannot afford to wait until next year for relief from the broad economic impacts of the coronavirus pandemic," states Stephen E. Sandherr, the association's chief executive officer.
"We stand ready to work with Congress to make sure any new relief measures include new infrastructure investments, tax relief and liability reform so honest firms don't fall victim to predatory lawyers seeking to profit from the coronavirus."
During his election campaign, President elect Joe Biden committed to spend $2 trillion over four years that will put the United States "on an irreversible course to meet the ambitious climate progress that science demands."
Spending would cover infrastructure, auto industry, mass transit, electric utilities, housing and buildings, agriculture and conservation, research and development, and environmental justice.