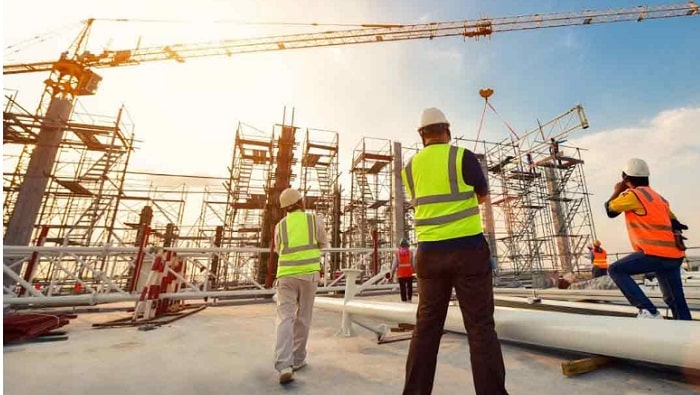 A government-backed organization in the UK, known as the Construction Leadership Council (CLC), has unveiled a strategy aimed at increasing productivity in the construction sector by 25%. The CLC suggests that implementing these measures could potentially result in savings and added value of up to £45 billion (€51.9 billion).
The analysis conducted by the CLC, based on data from the Office for National Statistics (ONS) and existing industry research, delves into why the productivity per worker in construction falls behind the broader economy by 13.5%.
The council has identified three primary areas of focus to enhance productivity:
Improved Preparation: This involves creating a conducive environment for project development and delivery. It includes streamlining the planning process for housing and major infrastructure projects, ensuring consistent project leadership, building more efficient delivery teams, strengthening supply chain relationships, and promoting collaborative work during the design phase. These changes could potentially boost productivity by 17% and add £30 billion (€34.6 billion) in annual value.
Enhanced Construction: The focus here is on making construction processes more efficient. This includes maximizing the use of Modern Methods of Construction, supporting industry workers in acquiring new skills and extending their careers, and reducing errors to minimize rework. These improvements could lead to a 7% increase in productivity and £12.7 billion (€14.7 billion) in annual value.
Better Business Practices: This involves supporting the industry in conducting business more efficiently. Measures include encouraging digital investment for small and medium-sized enterprises (SMEs), optimizing capital utilization, and enhancing sector-level productivity data. These changes could result in a 2% productivity boost and £2.8 billion in added annual value.
The report offers various recommendations and measures for both the industry and the government to adopt. Some of these suggestions build upon existing initiatives, such as:
Reforming the planning process and allowing industry players to pay increased planning fees for guaranteed performance standards.
Creating a new data framework to digitize the planning system.
Embracing National Infrastructure Commission recommendations for accelerating the planning process for Nationally Significant Infrastructure Projects.
Promoting fair and balanced commercial terms and payment practices in the supply chain.
Enhancing quality and assurance through competence-building among domestic builders and potential licensing.
Establishing a clear policy and regulatory roadmap for accelerating domestic retrofitting of UK housing.
Implementing an information management framework in government procurements to ensure consistency and efficiency for clients and asset owners.
Richard Robinson, deputy chair of the Construction Leadership Council and CEO of Atkins Realis, emphasized the significant economic opportunity presented by improving productivity in the construction industry. He believes that enhanced productivity can drive economic growth, job creation, and the timely development of desired infrastructure and communities across the UK.