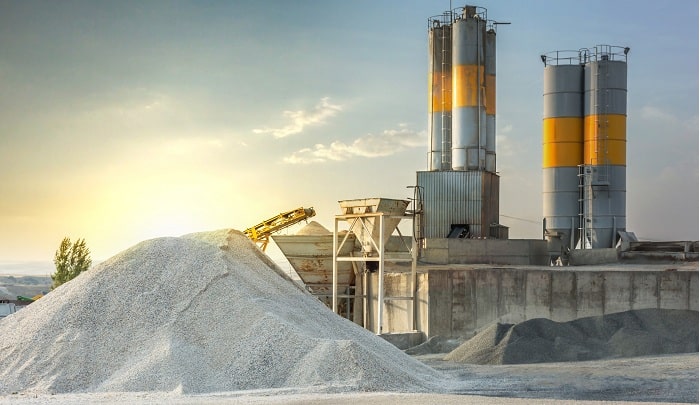 Under Phase 2 of the UK government's cluster sequencing procedure, three Mineral Products Association (MPA) member companies have been selected for funding for carbon capture technology.
MPA has warmly welcomed BEIS's confirmation that projects on its list include Singleton Birch's lime works at Barnetby in Lincolnshire in the East Coast Cluster, Hanson's cement plant at Padeswood in Flintshire, and Tarmac's lime works at Tunstead in Derbyshire, both of which are part of the HyNet North West cluster.
The three locations in the UK are part of a selection that includes a variety of cutting-edge CCS (Carbon Capture and Storage) technology and has the potential to further the government's decarbonization goals while also generating benefits for the local economy.
Their selection shows the validity of the long-term decarbonization goals of the mineral products sector and, in particular, the UK concrete and cement sectors' dedication to the MPA Roadmap to Beyond Net Zero. The three projects will move on to the Phase-2 Cluster Scheduling process's due diligence stage.
Both cement and lime are acknowledged as difficult-to-reduce industries with a large percentage of process emissions, or carbon dioxide released via a chemical reaction rather than from combustion, which requires carbon capture to offset, among other technologies. In order to reach (and even surpass) net zero, both industries are employing carbon capture as one of a number of tools, such as transitioning away from fossil fuels for fuel.
More than the UK economy as a whole, the UK's concrete, cement, and lime makers have already cut carbon pollution by 53% since 1990, and technologies like carbon capture utilisation or storage (CCUS) are essential for the industry to move beyond net zero. It is gratifying that such member locations have been chosen for funding of initiatives which are crucial to getting the sector further along the route to net zero, said Chief Executive of MPA, Nigel Jackson. The industry has shown its dedication to the objective, but they have always been explicit that it can only be accomplished in collaboration with the government, which must create a unified and encourage the early adoption of critical technology.
For cement, a number of financial support methods were highlighted in the study- Decarbonising UK Concrete and Cement Speeding the Net Zero Journey released last year, said Dr. Diana Casey, Director, Energy and Climate Change at MPA. They thank the team at BEIS for their support in helping them shortlist these carbon capture projects as an outstanding example of industry and government working together to provide a route to net zero.
In order to support the sector's decarbonization while maintaining its competitiveness, MPA has urged the government to take a number of steps, including the establishment of a carbon border adjustment mechanism, the expansion of current business models to support carbon capture and usage, and steps to incorporate whole-life carbon evaluation into government policy and acquisition. Other significant demands encompass concrete carbonation in nationwide greenhouse gas emission accounting, setting a target for consumption emissions to ensure that the UK fully takes responsibility for its emissions, and lowering energy and carbon costs to make them competitive with those faced by rivals in other nations.