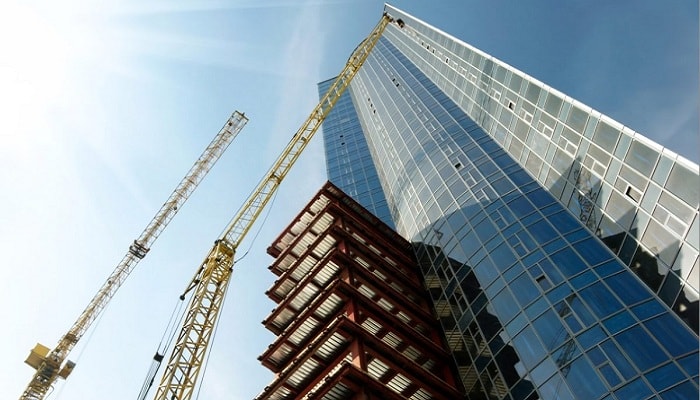 In Q2 2022, the Chinese economy's growth slowed to a negligible 0.4% YoY expansion, bringing this year's first half's growth to 2.5% YoY. The dynamic zero-COVID strategy of the government's lockdowns and the ongoing slowdown in real estate activity hampered progress during the second quarter. Although the government has taken a number of steps to boost housing demand, including lowering the five-year loan prime rate, which serves as the benchmark for mortgage lending; lowering the minimal level lending rate for first-time buyers by 20 basis points; and easing local government constraints on home purchases, prospective buyers are still wary.
Housing sales have decreased as a result of discouraged home purchasers. In the first seven months of 2022, the total value of commercialised residential construction sales fell by 31.4% YoY, the biggest decline in the first seven months of a year ever. In the first seven months of this year, new residential investment fell by 6.4% YoY, which amounted to a 3.8% YoY decline in the floor area of residential buildings now under construction. Home buyers are likely to keep a wait-and-see attitude in July 2022 as average house prices continue to decline by 0.11% month-over-month, further slowing activity in the sector. The decline in demand has also severely curtailed developer cash flows, which has caused the completion of numerous unfinished projects to be delayed. Due to this interruption, some unfinished pre-sale property owners have started skipping mortgage payments, which is projected to significantly erode buyer confidence.
The construction industry's activity, however, is still rather brisk despite the residential sector's difficulties, with the sector's value-add growth climbing to 3.6% YoY in Q2 2022, pushing expansion in the first half of this year to 2.8% YoY. This year, infrastructure projects have been and will continue to be the main drivers of the expansion of the construction industry, with the Chinese government boosting infrastructure spending to encourage economic growth. Between January and July 2022, infrastructure investment climbed by 7.4% YoY, mostly due to a 14.5% YoY growth in water management infrastructure expenditure. A recent increase in policy banks' loan limit of $120 billion, along with a subsequent infusion of $45 billion funded mostly by bond sales by the China Development Bank, are attempts to bolster funding for infrastructure projects. Additionally, the government is considering enabling local authorities to sell up to $220 billion of the 2023 special bond quota, which they use to bankroll infrastructure development.
According to current estimates, China's construction industry will produce 4% more this year than last. Although the slowdown in residential construction will have an impact on output, this increase will be supported by the demand for projects in public infrastructural projects and the low base effects brought on by the crunches in Q3 and Q4 2021. The likelihood of further lockdowns and sluggish domestic and international economic growth, however, weigh on new private building investment and are risks that are skewed to the downside.