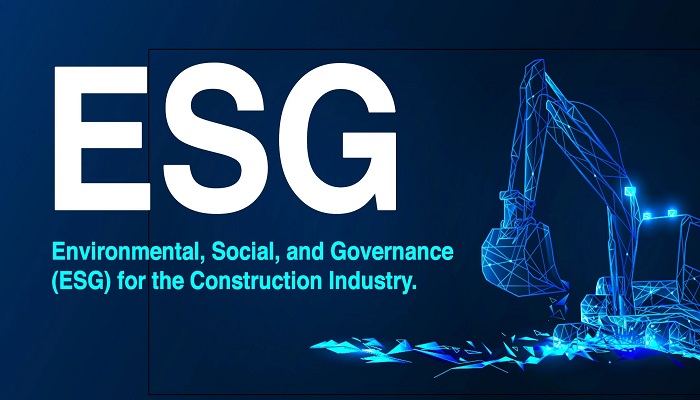 Several American businesses are attempting to mitigate the polarized resistance against the corporate ESG (Environmental, Social, and Governance) movement by refraining from explicitly using the term. However, in certain instances, this lack of direct communication conceals a strong dedication to decarbonization and other ESG principles. A prime example of this can be found in the U.S. construction industry, where financial interests continue to support ESG principles, irrespective of the terminology employed.
Accelerating Carbon Reporting:
Over the past couple of years, opposition to the ESG movement has evolved beyond mere political rhetoric, encompassing a surge in state-level regulations and coordinated legal actions across multiple states in the U.S. These actions aim to safeguard fossil fuel interests and impede investments in renewable energy.
Interestingly, amidst these developments, the Associated General Contractors of America (AGC), the leading trade association in the construction sector, initiated a fresh Task Force on Decarbonization and Carbon Reporting earlier this year. This move holds particular significance for two reasons.
Firstly, by incorporating "decarbonization" into the task force's title, the trade association demonstrates that it's possible to address a core aspect of the ESG movement without explicitly using those specific terms.
Secondly, AGC underscored that the Decarbonization Task Force marks the first initiative under its purview that prioritizes practical action steps over issuing reports. This approach elevates the task force's status to that of a noteworthy endeavor aimed at addressing a significant issue within the industry.
The task force's mandate involves engaging AGC's 27,000 members and 10,500 affiliated firms in carbon reporting and goal-setting, with the objective of developing an "industry playbook" on carbon reporting within the current year.
Ending the "Climate Hoax"
In an August update, AGC took a further step by advocating for collaboration between the construction industry and project developers to reduce carbon emissions both before and after construction.
This comprehensive approach is crucial because construction activities, in isolation, account for less than 2 percent of U.S. greenhouse gas emissions, as reported by AGC. In contrast, the built environment contributes to a significantly larger portion, approximately 33 percent in the U.S., and some estimates even go as high as 40 percent overall.
AGC also sets an example as a trade organization that unequivocally rejects climate skepticism. The organization leaves no room for ambiguity or accommodation of differing views regarding the climate crisis.
The new Decarbonization Task Force builds upon the work of AGC's previously established Climate Change Task, which published a report in 2021 focused on how the climate policies of the Biden administration would impact the construction industry. While the report raised substantial concerns among industry stakeholders, its primary emphasis was on the potential for new growth opportunities within the construction industry due to the Biden administration's climate policies.
Regarding climate skepticism, AGC maintains a dedicated climate change page on its website, where CEO Stephen E. Sandherr makes it unequivocally clear that businesses have no obligation to engage in debates about climate science.
"The construction industry is the catalyst for creating a greener, more environmentally friendly future," Sandherr firmly stated. "Finding ways to make what our members build more efficient will have a significant impact on addressing climate change."
Uniting for Net-Zero
To further marginalize arguments against climate action, the newly established Decarbonization Task Force positions itself as part of a global initiative.
This task force was jointly established by the U.S. division of the prominent global construction firm Skanska. As a forward-thinking company with a focus on climate issues headquartered in Sweden, Skanska brings substantial experience in carbon reporting to the U.S. effort. In 2019, Skanska collaborated with the Carbon Leadership Forum to develop the Embodied Carbon in Construction Calculator, among other initiatives.
The task force "brings together some of the largest construction companies to support the industry's decarbonization efforts," as stated by Myrrh Caplan, the group's chair and the national vice president of sustainability at Skanska U.S.
Worker Shortages
While the anti-ESG movement primarily targets the protection of fossil energy interests, it has also permeated other aspects of business, including diversity training and corporate DEI (Diversity, Equity, and Inclusion) initiatives.
This resistance has had some effect, but it may encounter resistance in the U.S. construction industry. The growing scarcity of skilled workers should motivate the industry to intensify efforts to recruit beyond its traditional demographic of white males. Additionally, President Biden's climate bills include provisions for environmental justice and the hiring of women and other underrepresented groups in the construction sector.
If AGC is indeed committed to positioning the U.S. construction industry to fully embrace new climate policies during the Biden administration, its diversity and inclusion initiatives should be an integral part of this effort, regardless of the terminology used.