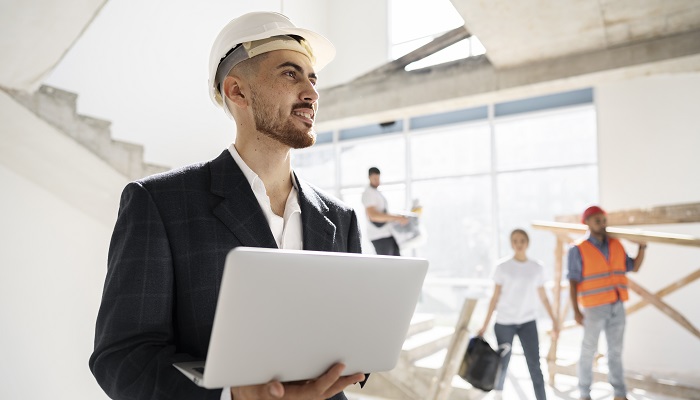 For many in the construction field, time is of the essence, and keeping up with the winds of change is essential for success. Among the whirlwind of technological advancements, one tool has emerged as a true game-changer: reality capture software. This article is your guide to staying ahead of the curve at your construction site with the help of reality capture software.
What's the Deal with Reality Capture Software?
The inner workings of reality capture software are fascinating and key to understanding. Here's a detailed breakdown of how it operates:
Data collection: The process commences with data collection, performed by specialized equipment such as lasers, GPS devices, and drones. These tools work in unison to capture extensive information about the construction site.
Creating a 3D point cloud: The data collected forms what we call a 3D point cloud. Think of it as a digital representation of the construction site but with intricate detail. It's like having a digital map that doesn't just show you the layout but also the elevations, textures, and features of the site in three dimensions.
Transformation into a 3D model: Now, the software takes this 3D point cloud and begins its transformation process. It processes the data, meticulously stitching together the countless data points to construct a 3D model. This model isn't a mere representation; it's a highly accurate digital replica of the real-world construction site, mirroring every aspect of the physical environment.
In essence, reality capture software seamlessly combines data from various sources to construct a virtual version of the construction site, providing an incredibly detailed and precise 3D model. This model serves as a valuable tool for construction professionals to make informed decisions, plan, and fully visualize the construction project.
The Game-Changing Benefits Of This Software
With its highly impressive capabilities, reality capture software offers a transformative edge over the competition. Below are a few benefits worth noting:
Precision
One of the most impressive things about reality capture software is its precision. It provides real-time updates so you can spot problems early on. If something's off from the original plan, you'll know it right away. This accuracy can help you avoid costly mistakes.
Saved Time and Money
Imagine preventing project delays and cost overruns by catching issues early. Crazy thought, right? But actually, that's the magic of reality capture software. You can save time and money by identifying problems before they become big headaches.
The Ability To Work As a Team
In construction, teamwork is key. Reality capture software promotes collaboration by allowing you to share 3D models with your team and clients easily. It makes it simpler for everyone to understand the project's progress and goals.
Safety Is Put First, Always
Safety should never be an afterthought in construction and is always a non-negotiable. Reality capture software enhances safety by identifying potential hazards and aiding in proactive safety planning. It acts as an additional layer of protection, ensuring the well-being of your workforce.
Visualization
With 3D models at your fingertips, you can visualize your project like never before. It not only helps with planning but also with presenting your ideas to clients. Showing them a lifelike representation of the final result can be a game-changer.
Effortless Documentation
Say goodbye to tedious manual documentation and hello to organized records in one place. Reality capture software provides detailed, accurate records of your construction site. It can be invaluable for progress tracking, dispute resolution, and meeting regulatory requirements.
Incorporating Reality Capture Software into Your Workflow
Embracing innovation in construction is the key to unlocking a world of possibilities. Reality capture software, a groundbreaking technology, has the potential to integrate into your existing workflow seamlessly. Here's how it's done!
Finding the right fit: When it comes to reality capture software, there are various options out there. Each comes with its own set of features and price tags. Research and choose the one that best matches your needs and budget.
Don't stop training: Invest in training for you and your team to make the most of reality capture software. Knowing how to use the technology effectively is crucial for reaping its benefits.
Start small: If you're new to reality capture software, consider starting with smaller projects. It allows you to get comfortable with the technology before tackling larger endeavors.
Communicate for smooth sailing: Effective communication is the glue that holds construction projects together. Ensure your team and clients are on the same page regarding using reality capture software and how it can improve the project.
Change Your Workflow!
Reality capture software is more than just a fancy term; it's a game-changer for the construction industry. By incorporating this technology into your workflow, you can attain unmatched precision, save valuable time and resources, enhance collaboration, prioritize safety, and offer vivid visualizations of your projects. Are you ready to elevate your construction workflow with this transformative tool?