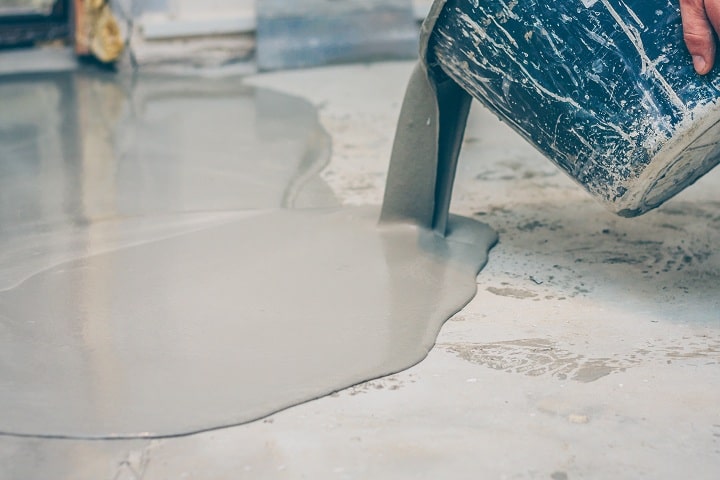 The history of using epoxy dates back to when a doctor named Pierre Castan invented it for dental fixtures. But now, epoxy has become more than just medical treatment.
Epoxy flooring is a layer of epoxy resin, a solution made by mixing hardeners and polymer resins. According to experts, the minimum application should be at least two millimeters to be called epoxy floor.
Here are different types of epoxy floorings you would want to consider:
Solid – is simple but versatile, commonly used in restaurants and fancy halls.
Flake – comes in many different colors and is usually used in kitchens, pools, locker rooms, showrooms, and sports venues.
Graveled – can be modified and decorated with different designs, such as a brand logo.
Metallic – is perfect for those who want metallic finish, accents, and effects.
Self-leveling – is used to cover uncoated and concrete surfaces and give them a polished look.
If you need more in-depth details and a personal guide about epoxy flooring, you may visit Epic Epoxy Floor or other epoxy flooring services near you. But for now, here are some pros and cons you might need to consider before deciding to install it:
Cheaper Flooring Option
Epoxy floors are more economical compared to other flooring choices per square foot. Furthermore, it doesn't require an expensive installation process as it can apply directly on the surface of concrete, steel, or wood.
Additionally, epoxy flooring requires much less maintenance than wood or concrete, making it perfect for high-traffic facilities, such as garage and sports facilities.
Easily Customized
Epoxy floors allow you to choose different designs, colors, and patterns. So, try to ask a professional installer, and they will help you achieve the flooring style you want, whether it is colorful, glossy, or matte.
Excellent Damage Resistance
Unlike other flooring options, epoxy flooring doesn't get damaged easily. It doesn't get chipped like concrete, and it doesn't get cracked like wood. Epoxy flooring may also resist damaging and corrosive effects from concentrated acids and other environmental causes.
Also, heat-healing and curing can make it heat-resistant, perfect for areas with HVAC equipment. On the other hand, you may visit Elevation Mechanical Home Heating if you're looking for a new heating system.
Weather Resistant
Epoxy floors can withstand extreme temperatures ranging from 0 to 140 degrees Fahrenheit. It is also fire-damage resistant, making it an ideal choice for every facility.
So, if you're from regions experiencing extreme cold or hot weather, you may want to transform your flooring into epoxy.
"It's very common to see epoxy used in factories and warehouses which often get exposed to all kinds of the elements," comments Ruban Selvanayagam of commercial and industrial auctioneers Property Solvers.
Perfect For Long-Term Use
With its durability and resistance to extreme conditions, you may expect epoxy flooring to remain in perfect condition even after several years. However, like every flooring, you need to observe it and check if it needs maintenance to make it last even longer.
According to expert builders, epoxy flooring may last up to 20 years as long as it's installed by a professional.
Furthermore, you may also do your research about epoxy and its ability to help and make your areas waterproof, such as your home's basement.
Strong Installation Odors
During the installation procedure, a freshly applied epoxy emits unpleasant odors. That's why epoxy installers wear safety masks and goggles when they work on it, and so should you, especially if you have respiratory problems, such as asthma. These odors are not only pungent but also toxic if you expose yourself extravagantly without proper protection.
Lengthy Curing Time
Unfortunately, it may take several days to completely finish the curing process of epoxy, which may depend on the intensity of the coating. The curing process for giant facilities may take a minimum of three days to complete. However, if you would only use it in smaller areas, such as the garage, it may be done within 24 hours or less.
If you try to apply it at home, make sure to minimize your home's humidity, as the high moisture content in the air may prolong the curing process.
Chance To Be Slippery
Because epoxy flooring is non-porous, it can be slippery when wet and moist. So, it is inadvisable for facilities where there are children and elderly using the area regularly to avoid accidents.
However, chances of being slippery when wet may depend on the epoxy's degree of coarseness. There are instances where epoxy floors are coated with an anti-slip coating, making it safe for everyone to use.
Final Words
If you're looking for a durable and long-lasting floor material, it would be best to try epoxy flooring. As you can see above, the benefits outweigh the disadvantages. Additionally, these disadvantages may be manageable, such as using protective gears or applying a slightly coarse coating to make it anti-slip and safe.
Furthermore, epoxy can protect your hardwood flooring from getting chipped, cracked, and corroded. It is also colorless, making it an excellent coating to preserve the beauty and design of hardwood flooring.
So, if you want to try this, you may call a professional to assist you in the application process.