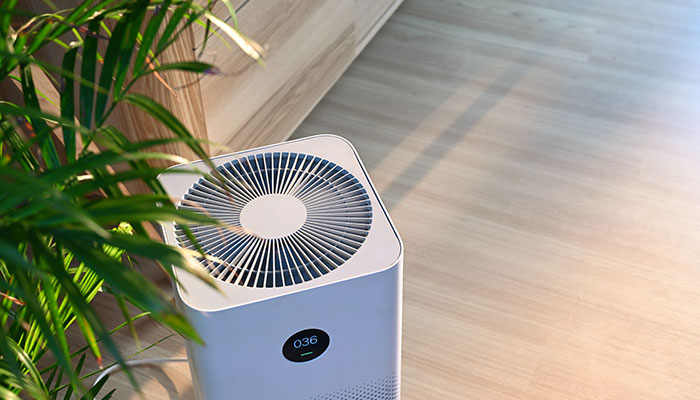 Commercial spaces are usually visited by numerous different people. However, retaining the freshest indoor air quality of your commercial space can be challenging. Fortunately, commercial air filtration systems confine and remove airborne pollutants to make sure that the air is safe to breathe in. This ensures that your employees and building staff remain healthy and breathe better even when exposed to different elements daily.
Air purifiers have been getting more common for both residential and commercial properties. While there are many raves about their benefits, some people perceive contrasting feedback. These are expected as every product does come with perks and downsides.
This article will show you precisely the benefits and disadvantages of having commercial air filtration systems in your commercial space so that you can better decide whether to invest in them or not.
Pros:
Gets Rid Of Unpleasant Smells


Even vast and expansive open office spaces can experience foul odor once in a while. There are many different causes for this. Despite having the best ventilation and having high ceilings for more airflow, unpleasant smells can happen in your commercial building. This is when commercial air filtration systems become helpful. Odors and unpleasant smells are difficult to manage and have a negative effect on you, your employees, as well as your visitors. Your visitors can have an ill impression of your company and your business partners might back off doing business with you as they perceive your brand or company as unhygienic.

You can prevent these disastrous effects on your brand image by placing commercial air purifiers in different locations. The

commercial air filtration systems installation

must be done seamlessly and flawlessly without errors so your commercial space will always have the best air quality.

Purifies The Air


Clean air is the most significant benefit of any air filtration system. Since your employees probably have different health conditions, this is very helpful for those suffering from asthma and allergies. Having the best air quality will reduce the chances of illnesses and allow your staff to report to work every day in their best physical condition. Choose the best commercial air filtration system that's most effective in purifying indoor air.

Energy-Efficient


Another good side of air purifiers is their energy-efficient feature. You can make your commercial building more comfortable no matter what the season is without worrying about hefty electricity costs. Installing air purifiers can reduce your overall energy bill.

The majority of people consider air purifiers to be energy-guzzling appliances. But this is actually a myth. These high-quality devices work with minimal electricity wattage but deliver the best results. Energy-efficient air filtration systems help in maintaining and cleaning the air in your space effectively while consuming the right amount of energy or electricity. However, the wattage of this system depends on the space where you must purify the air.

Gets Rid Of Allergens


Many factors can cause allergies. It can be dust mites, pet dander, and other external elements that were swept into your commercial space indoors. These microorganisms can cause allergies in your employees. Having reliable commercial air filtration systems can help in getting rid of

indoor allergies

. This can help in having clean and safe air to breathe in.
Cons:
Can Be Expensive


One of the downsides of air filtration systems is their cost. Especially since you're going to use it on a commercial building or space, you'll need a device that comes with broader capacity. The amount of your air filtration system depends on the size and type that you need for your commercial building. However, many brands and products are available in the market today that can satisfy your budget preferences.

Requires Maintenance


Like most appliances, your commercial air filtration system also requires maintenance. This means you need to have a budget set for this task. They can be expensive, especially when you need to replace filters, spare parts, clean them, and so on. However, as long as you maintain its upkeep, you can expect the device to run for a long time, which translates to cost savings too.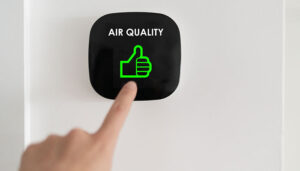 Conclusion
There are many ways to refresh your office space, but improving indoor air quality should be a priority first. The importance of air quality inside your building can't be overstated enough. It's crucial to maintain the health and condition of your employees as well as leave a good impression on your guests. By understanding the advantages and disadvantages of using commercial air filtration systems, you can now assess and decide whether it's a smart move to invest in them.