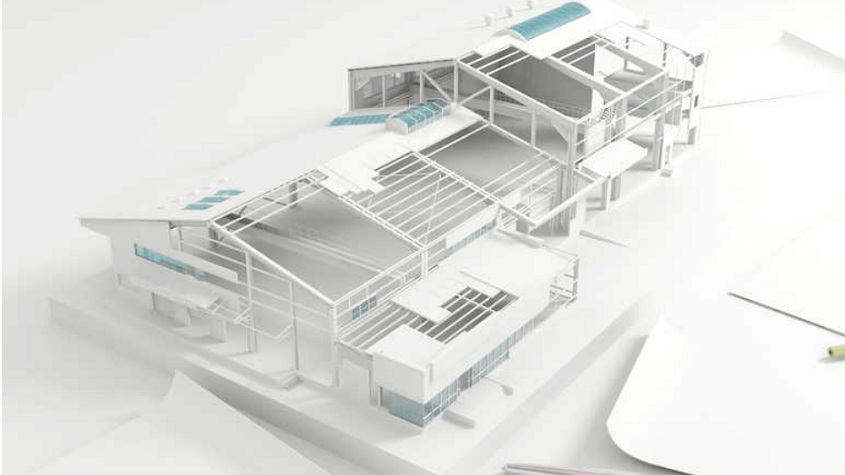 This year, the main topic of the international industrial exhibition "INNOPROM" was "Digital Production".
For several days Yekaterinburg turned into the main site of industrial equipment, equipment and services: on an area of ??50 000 sq.m. more than 600 companies from 20 countries of the world took part in exhibition spaces of INNOPROM: Belarus, Hungary, Great Britain, Germany, Denmark, India, Italy, the Republic of Kazakhstan, China, the Republic of Korea, Russia, Slovakia, USA, France, Finland, Switzerland, Sweden , Czech Republic, South Africa, Japan.
Among the exhibitors on additive technologies, the equipment was presented by the leader of the market of 3D construction printing – the AMT-SPETSAVIA Group of Companies. In Yekaterinburg, the manufacturer introduced a new series of construction printers (COP-printers, Construction Objects Printing) , the release of which is mastered this season.
Building printer "AMT" S-500 – the largest construction printer in the world (large-format portal COP-printer) . It has a working surface of 11.5 x 11.0 x 15.0 m, which makes it possible to build buildings up to 5-6 floors inclusive. In this case, it is possible to increase the working field S-500 to: 31.0 x 11.0 x 80.0 m.
The construction printer "AMT" S-300 with a working field of 11.5 x 11.0 x 5.4 m allows you to erect one-two-storey buildings up to 120 sq.m. directly on the foundation. By reference, you can learn more about the characteristics of new printers for printing buildings from 2 floors and above.
Interest in new models of building 3D printers was shown not only by Russian, but also by foreign visitors. The management of GC "AMT-SPETSAVIA" held a number of meetings with potential buyers and partners. Novelties were also appreciated by Deputy Prime Minister Dmitry Kozak and Russian Industry and Trade Minister Denis Manturov who visited the exhibition.
It should be noted that INNOPROM-2018 was attended by 107 countries as exhibitors, delegates, guests of honor and representatives of business. In addition, eight countries represented their national stands: Belarus, Germany, Italy, the Czech Republic, Japan and for the first time Hungary, Slovakia and Switzerland.
International exhibition "INNOPROM" – the main Russian platform for the industrial sector, is held in Yekaterinburg every year since 2010 under the patronage of the Ministry of Industry and Trade of Russia and the Administration of the Sverdlovsk region.