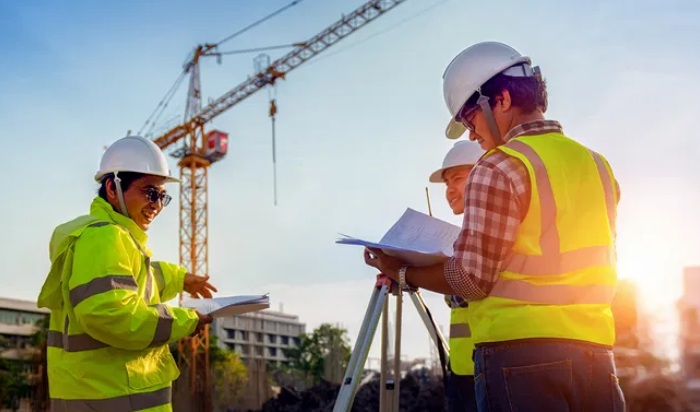 Each year, the U.S.A. uses around 8 million construction workers. If this billion-dollar industry is appealing to you, you likely enjoy building things and working in a team. For those who are considering a career in construction, seasoned workers can share several benefits of being part of the industry. Here are five of the best things about being a construction worker (according to veteran construction workers).
1. The Dress Code Is (Very) Casual
If you are not the type who loves dress up at work every day, you may be attracted to construction. Jeans, flannel shirts, and work boots are usually part of your "uniform." You will be required to wear safety equipment like hard hats and goggles, but this comes with the job and is likely less restrictive than a necktie.
Custom lanyards are an essential part of your work and can be easily hung on your work card or important documents!
2. Good Pay and Hours
Since construction is a risky job and there are several safety hazards to watch out for, the pay is excellent in most cases. You are paid based on your training and skill level, and union construction workers tend to make more than non-union workers.
You will also be well-compensated for overtime hours. As a construction worker, you can work early morning hours and return home by the middle of the day. Some jobs require you to work late at night or early in the morning, which means you'll be off during the daytime.
Many construction workers enjoy work-free weekends as well. This allows you to spend time with family or take up other hobbies.
Gone are the days when a construction job was regarded as modern slavery with very low pay and no adequate safety gear and equipment. Many industry guidelines and laws have been passed to safeguard the welfare of construction workers. Employers today must comply with safety standards and fair compensation, such as providing hazard pay to construction workers. 
In addition, construction workers who have problems with their pay can talk to their immediate supervisor and HR department. A construction worker can consult an unpaid wages attorney if the company he's currently employed in practices unfair compensation and isn't doing anything to address pay issues.
3. You'll Enjoy Better Health
Working outdoors means you get lots of vitamin D each day, which is beneficial for your health. You're also engaging in physical labor all day, which will enhance your physical strength and stamina.
Exerting physical force is also good for your heart and circulatory system and can lower your risk of lifestyle diseases like hypertension and cardiovascular disease in the future.
Most construction companies offer health insurance, free annual general checkups, safety training, and implement safety practices. These activities are crucial to ensure the health and safety of construction workers.  
Once you become a construction worker, make sure to follow safety protocols. Report any safety and health risks to your supervisor if you notice one. In that way, you can avoid accidents and enjoy your time working in a construction setting for many years.  
4. Job Security
One of the main benefits of being a construction worker is that you can always find work, especially if you are an experienced professional. Even if you move from your current city or state, it probably won't be difficult for you to start working with another construction company once you relocate.
There are also traveling construction worker jobs that are great if you love working in a new city every few months. Construction workers get to travel to different places and meet new people, all expenses paid by their companies. Moreover, you'll feel self-fulfillment after finishing one project after the other and hearing positive comments from the building owners and other people who see it.
5. You Can Work with Your Hands
Being a construction worker means you get to work outdoors and don't have to be confined to a desk all day. You also get the satisfaction of building things with your hands, and you can watch the project coming to life each day you show up to work.
Of course, there are more safety rules to follow when you work in construction. You'll have to watch out for severe hazards when you're on the job, but if you love what you do, you probably will not mind being extra cautious.
Even though you may enjoy being a construction worker, like for a new home builder, you need to know what to do if you are badly injured on a construction site. The risk of injury is high among professionals in the construction industry, which is one of the job's downsides.
This means you need to get familiar with the health benefits offered by your employer or contractor when you accept a construction job. You may also be able to file a lawsuit against property owners or construction companies depending on whose negligence caused an accident.
If you do get hurt on a construction site, contact a personal injury lawyer as soon as possible to have your case evaluated and get the information you need to reach a settlement or file a law suit.