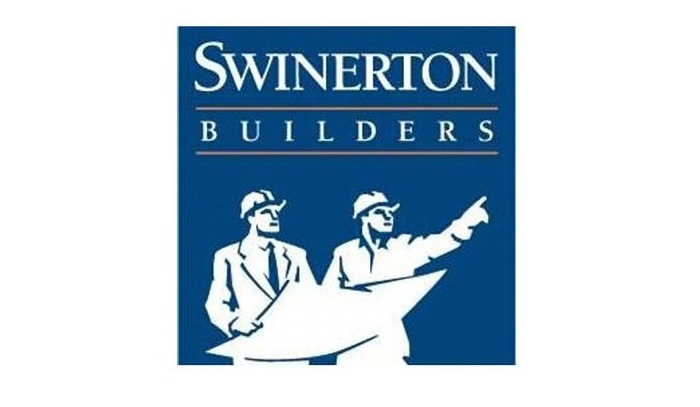 Construction technology and innovation is a strategic focus for Swinerton, which is ranked the 18th largest general contractor in 2020 by the Engineering News-Record. Earlier this year, the company tested 3D robot technology with Boston Dynamics' "Spot Dog," on a project site in Texas.
Swinerton, ranked the 18th largest general contractor in 2020 by Engineering News-Record, has a rich history of building in Texas and opened its Dallas office last year as its existing clients and new companies alike continue to move to the business hub.
"Many of our Fortune 500 clients have locations in Dallas, and one of Swinerton's strategic goals is to build and be a part of the community where our clients are," said Stacy Rudd, operations manager of Swinerton's Dallas office. Active projects currently underway include HiFi Dallas, the Qualtrics expansion in West Plano, and a project for Signature Hangar at Dallas Love Field.
Construction technology and innovation is strategic focus for Swinerton, who has an entire team dedicated to innovations and searching for the next piece of technology that will improve the construction process for their clients and employees. Many of their applications of technology in use in the field and office today came directly from their employee-owners such as laser and 3D scanning, which project teams have been using for nearly a decade.
With the coronavirus and increase in remote collaboration, Swinerton has been able to use their honed expertise in this technology in new and exciting ways to keep in touch with clients and business partners. Building information modeling allows for a blueprint of the structure to be shared collaboratively with project team partners, while laser scanners and 3D camera technology such as Matterport help give clients a detailed virtual walk-through of their sites.
Early in 2020, Swinerton tested 3D robot technology with Spot Dog on a project site in Texas. [Photo: Swinerton]
Using technology such as Boston Dynamics' quadruped robot, also known as Spot Dog, the 3D model can also be programmed into a robot. This automates printing the layout of all walls, overhead systems and floor penetrations on the floor of the construction site, streamlining what was once a manual process. This is particularly useful for large, national corporate service clients working on numerous interior office tenant improvements throughout the country.
"Technology is critical to serve clients in a way that's both national and local in scope," said Peter Hau, Swinerton's vice president of corporate services. "The client's headquarters might be in Silicon Valley, but the architect for the project could be in New York, the engineers in Seattle, and we're working with all of them on four projects in Denver, San Jose, Dallas, and Atlanta. These types of technologies allow a general contractor to communicate more efficiently and timely with team members from anywhere."
And as global companies begin re-envisioning the office of the future, Swinerton's role as a business partner can help clients navigate through their real estate decisions. Real estate needs are constantly changing, and general contractors do far more than coordinate a building's construction, Hau added.
One way to do that is by offering cutting-edge techniques like mass timber construction and prefabrication, which can help reduce labor, supply chain, and storage costs, ultimately driving more value for clients as they reimagine what an office looks like.
Beyond continuing to serve corporate office clients in Dallas, the general contractor noted in a statement made by CEO Eric Foster earlier this year that it is renewing its focus on healthcare, affordable housing, and education in all geographies in which it operates, including Dallas.