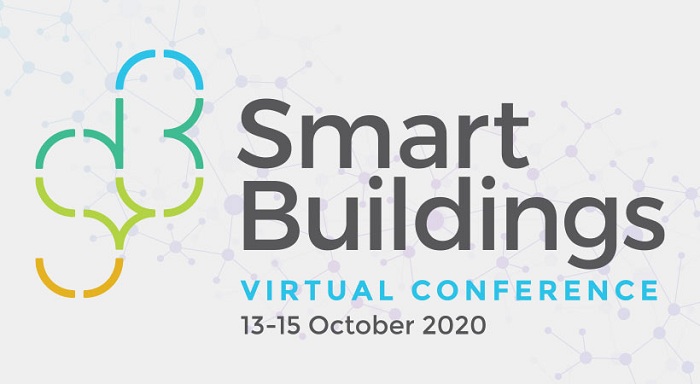 With the physical version of Smart Buildings Show deferred to 2021, Turret Group is pleased to announce Smart Buildings Show – Virtual Conference 2020, which will take place from the 13-15 October 2020.
The interactive event will contain content from the world's biggest and best smart buildings companies, who will be talking about their experiences of smart buildings in this every changing work environment.
There will be three themes over the three days of the event.
Day one will be Connected Management, how will buildings be managed post-covid?
Day two will be Connected Controls, which will take an in depth look at the latest equipment and software is available on the market.
The final day will be The New Workplace. Coronavirus has had a massive effect on the workplace in 2020. These sessions will show how building owners and facilities managers can use smart buildings technology to get people back to work in a safe and productive way.
Each day will also have a virtual panel discussion, examining each theme in depth, with some of the industry's most influential figures.
The event will be one of the few places in 2020 where the industry will get to meet and discuss the exciting world of smart buildings.
Participation as a delegate is free at what promises to be the UK's premier on-line smart buildings event.