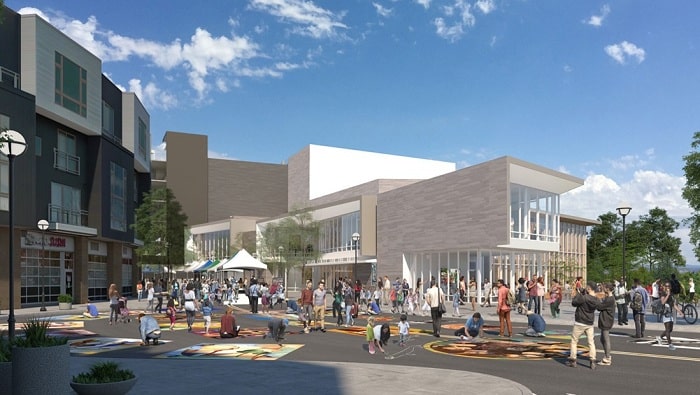 Skanska has secured a contract worth SEK560m ($59m) from City of Beaverton to build a new multidisciplinary arts centre and adjoining garage in Beaverton, Oregon of the US.
The Patricia Reser Center for the Arts (PRCA) project will include a multidisciplinary arts centre, featuring a 550-seat theatre, a large lobby for receptions and events, classrooms and workshops for arts & dance, meeting and conference space, an art gallery and a café.
The 14,400m² Creekside Garage will also include 353 parking stalls and ground level retail space.
PRCA is located adjacent to the Round, accompanied by a public parking structure and just steps away from light-rail transit.
Upon completion, the facility will become the first performing arts centre in the Portland-metro area in more than three decades.
The idea was first conceived in the late 1990s by the then-City Councillor and now current Mayor of Beaverton Denny Doyle.
The formal conceiving and planning process for the centre began in 2004. Since then several feasibility studies, community surveys and public meetings have been held to garner community support for building an arts centre in Beaverton.
Construction on the project had begun this month and is scheduled for completion in July of 2021.
Earlier this month, Skanska, in a joint venture with Hoffman Construction Company had signed an additional contract with the Port of Portland for improving the Portland International Airport in Portland, Oregon.
Skanska's share in the contract is worth $42m and it includes demolition of existing Concourse A. The existing Concourse B will be renovated and expanded with the addition of six ground load gates and four loading bridge gates, as well as finish work to the exterior façade.
At present, construction is underway and substantial completion is expected in September 2021.
In April this year, the company had signed a $69m contract with Lake Oswego School District to demolish and build the Lakeridge Junior High School in Oregon. The project includes building a 12,000m² school facility to replace the existing school.
The new school is expected to have improved learning environment, improved security and access controls, improved capacity and a passive ventilation system to provide energy savings.
Construction on the project began in April this year and is scheduled for completion in fall of next year.