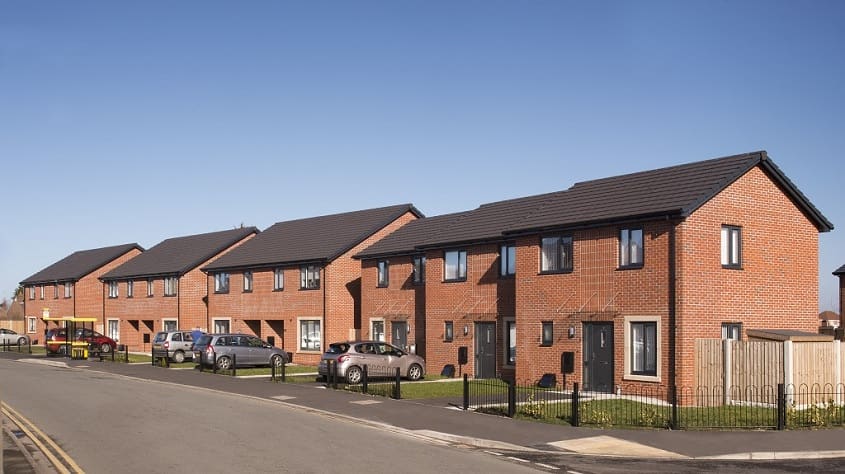 A £3.6million housing development has transformed an existing empty piece of land in Wirral as part of a drive to increase the number of affordable homes in the borough.
The new estate, in Stavordale Road, Moreton, includes 34 two, three and four-bedroom houses, and four two-bedroom apartments.
The properties, which were designed by Ainsley Gommon Architects, were constructed for housing association Magenta Living, the largest registered housing provider in Wirral, after a report revealed a shortage of affordable housing across Merseyside.
Paul Anson, Executive Director of Business Growth and Resilience at Magenta Living, which owns and manages 13,000 properties, said: "We are delighted to be delivering much-needed affordable housing to Wirral.
"We were keen to increase the provision of homes in the borough and we are thrilled with the final result. We are confident the new tenants will enjoy living in them."
A study by the National Housing Federation found the average home costs eight times the average income in Wirral, while private rental costs across Merseyside are predicted to rise by 22 per cent by 2021.
The modern and energy efficient homes were built by north-west construction firm Seddon, one of the UK's largest privately-owned contractors.
Duncan Williams, housing director at Seddon, said: "It's always our aim to deliver quality housing developments that will help to build strong communities. That is exactly what we've achieved here in Moreton.
"It's been a pleasure to work with Magenta Living on this project and we hope to work with them again soon."