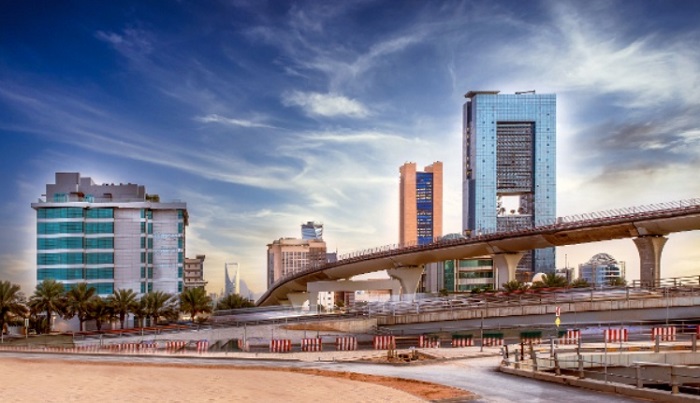 The Middle East's leading markets are witnessing robust growth in construction activity, driven by investments in nation-building initiatives aimed at diversifying economies away from fossil fuels, as per insights. Saudi Arabia boasts significant project opportunities and a commitment to major infrastructure investments. The cost of construction in Riyadh averages $2,379 per sq m. Meanwhile, the momentum in Doha's market, which had been fueled by unprecedented World Cup programs, is tapering off.
Supply chain disruptions and slowing growth, which have impacted other markets, have had a comparatively lesser effect on the Middle East. The region presents a positive outlook amidst a challenging global construction landscape characterized by escalating costs, inflation, and labor shortages.
The consultancy's data highlights a "skills shortage" in 74.2% of global markets. In April 2023, notable construction contracts included those from L&T, Estithmar, and ACWA Power. Meanwhile, a survey of 89 global cities reveals that the US dominates the list of costliest places to build, with New York topping the chart at an average cost of $5,451 per sq m, closely trailed by San Francisco at $5,200. In the Middle East, Doha holds the title of the most expensive location to build, with an average cost of $2,588 per sq m. This inflation is attributed to the extensive construction undertaken in preparation for the 2022 FIFA World Cup.
The cooling of Doha's market post-World Cup has led to a reduction in cost inflation from 8.0% in 2022 to 3.5% in 2023. In contrast, Riyadh's costs rose by 10% in 2022, resulting in an average construction cost of $2,379 per sq m. Insights reveal a further 7.5% rise in costs for 2023 in Saudi Arabia, driven by significant investments in ambitious projects such as NEOM and Qiddiya.
The UAE is experiencing stability, with cost escalation averaging 4.0% in Abu Dhabi and 5.0% in Dubai over 2022 and 2023. Key areas of growth in the UAE include luxury developments for tourism, infrastructure enhancements, and improved public spaces. The upcoming COP28 conference is a crucial event for the region, emphasizing sustainable building practices to reduce carbon emissions and safeguard water resources.
While the construction outlook for the Middle East is positive, there is a need for careful coordination of resources to prevent project delivery risks and counter the rising competition for labor. Intelligent procurement strategies that bolster local workforce capabilities and attract new market participants are very important. This approach ensures resilient supply chains and effective project execution amid the region's dynamic development landscape.