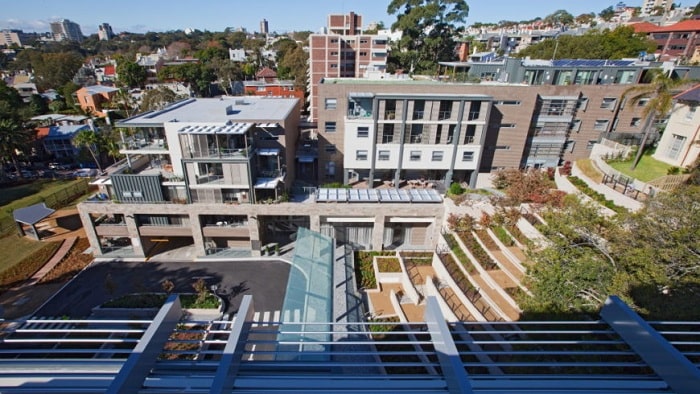 Your rooftop terrace should be more than just where you place the exhaust fans of your cooling systems. The additional space can now be to your advantage by making it a place where people can relax, chill, and enjoy the view. If you have a rooftop terrace that is not in use, or you're still planning its benefits, here are some additional ideas that might help you figure out what to do with it.     
Design Tricks for Your Rooftop Terrace   
When designing your rooftop terrace, there is no right and wrong, but by keeping these tips and tricks, you will have extra space while ensuring the end design will be something you like. While you can go for whatever design or purpose you want, it might be better to approach a rooftop terrace design practically.     
When thinking of redecorating or renovating your rooftop terrace, here are some additional tips:     
#1: Treat it like a living room   
You should consider your rooftop terrace extra space and look at it like a living room. Create an area that you would enjoy if you were at home. Some commercial buildings create a space where their customers' employees can sit and enjoy the good air quality. You can add some chairs and other small furniture where people can sit and rest their feet or enjoy a good moment in the sun. You can also put a small tent on your rooftop to keep the tenants cool if they go up for some fresh air.     
#2: You can never go with greens   
Having some plants on your rooftop terrace may seem overrated, but it not only helps the air quality improve but also helps keep the place a little cooler. Having nature around can also promote well-being which can help employees not feel burnt out with their workload. You may choose from various outdoor and indoor plants that require little maintenance and a lot of sunlight, which is why they will be perfectly fit to be on the roof.     
Adding greens can also change the ambiance despite a building being in a city full of light and concrete towers. Creating a space that makes someone feel like they are not in the city can be done with the right plants.     
#3: Make it useful    
You should not just focus on the aesthetics of the rooftop space. You must make sure that it is also functional. It will be a waste of money, design, and room if people will not be able to enjoy it. Make sure you know how you want the rooftop terrace to help your customers or employees, whether it will be a place of comfort, entertainment, or both. Creating a space that people would not be able to enjoy destroys the functionality aspect of the extra space.       

#4: Soften it up   
You can also choose to soften up the feeling of the place. It will bring a sense of comfort to anyone who is up there. You can throw rugs, pillows, or warm colors around the furniture. It will make the place seem cozy, and your customers and employees will feel more comfortable and at home in the building.     
#5: Don't forget the ambiance   
What ambiance do you want your rooftop to have? Do you want your roof terrace to be a place of comfort in the morning and entertainment at night? If you are, then make sure that you design it the way this can happen. You can add warm lights to create an evening ambiance when the sun goes down.     
#6: Maintenance is important   
You might now worry about how much maintenance you will need for these additional features in your building. While it is true that your rooftop terraces would also require extra care, it won't be that hard for an expert. Just make sure that you install a roof hatch so that experts can get to the internal components of the building right away.     
Don't Waste That Extra Space!    
If you have a rooftop terrace, you should not leave it barren and boring as this will be a waste of perfect space. You can always call an expert to help you make sure you put your rooftop terraces to good use. Remember that this extra space can be anything you want with the right tools and furniture.     
When it comes to extra space, always design it with functionality and not just aesthetics. It would help if you also did not forget to go for what you want as it will be a space for you, too.