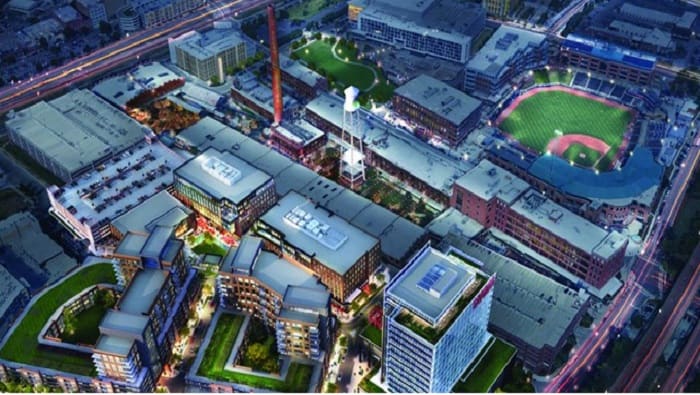 American communications company Capitol Broadcasting (CBC), real estate firm Hines and USAA Real Estate have formed a joint venture to develop a 700,000ft² mixed-use project in Downtown Durham, North Carolina, US.
The new mixed-use project will be built on an 11-acre site previously occupied by University Ford and bordering the west side of the American Tobacco Campus (ATC).
Hines said that the scheme will provide easy access to Highway 147, which is touted as a vital route connecting Downtown Durham to the Research Triangle Park, I-40 and I-85.
The first phase of the mixed-use community will include 313,000ft² of leasable space in two Hines T3 office buildings and 350 multi-family units in a 14-storey high-rise residential building.
It will also feature 90,000ft² of experiential retail comprising theatre/draft house, prepared foods grocer and amenity shops and restaurants.
The project will also include an activated central plaza as well as pedestrian ways.
Hines senior managing director Kurt Hartman said: "ATC West will carefully and imaginatively fit with the historic look of the original American Tobacco campus while embracing the amenities, efficiencies and innovations of new builds.
"It's a natural fit with the numerous brick and beam buildings that already exist in Durham." Construction on the Hines T3 office buildings is scheduled to commence in late 2021 or early 2022.
CBC real estate senior vice-president Michael Goodmon said: "Capitol Broadcasting and many others put an enormous amount of care into the redevelopment of the original historic campus as well as our first expansion, Diamond View, overlooking the Durham Bulls Athletic Park."