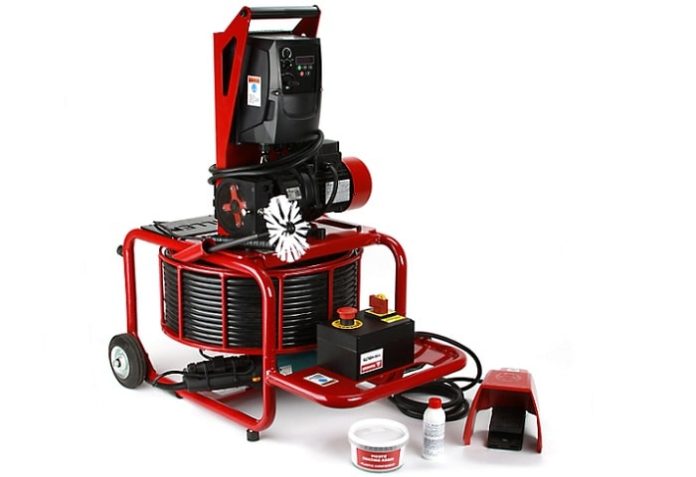 Stag Technologies, a division of the Vortex Companies, is pleased to announce that its Dual Coat (DC) 1000E epoxy, a key component of the of the Picote Brush Coating System, was recently approved by the United Kingdom based WRc (Water Research Centre).
"This approval opens up the European market for us, as well as helps support our new Quadex Europe Division," states Michael Vellano, CEO of the Vortex Companies. "Our resin, combined with the Picote Brush Coating System, makes an extremely effective method of small diameter pipe rehabilitation now available to a booming market sector."
Stag Technologies, a division of the Vortex Companies, developed the Dual Coat (DC) 1000E epoxy, which is a key component of the Picote Brush Coating System.
With this announcement, the system is approved to rehabilitate non-potable and wastewater clay, concrete and cast-iron pipes pipe from DN50mm (2″) to DN300mm (12″) diameter and copper, steel and PVC pipes ranging from DN32mm (1″) and DN300mm (12″). DC 1000E is a two-part 100% solids epoxy resin. The brush coating unit consists of the combination of a Picote pump, Miller and specialty brushes.
It is easy to use and a quick answer to pipe drain and sewer rehabilitation. "Stag developed a dual cartridge package that can be easily inserted or changed when needed," stated Andrew Gonnella, EVP Sales & Marketing for the Vortex Companies. "The two-part resin is already pre-measured to the correct component mix ratio when delivered to the customer. That's an extremely important step to a successful application," he added.
ABOUT STAG TECHNOLOGIES
Stag Technologies is a leading formulator and custom developer polymeric materials. As a division of the Vortex Companies, Stag produces a complete line of 100% solids epoxies for Vortex's in-house installation teams, in addition to contract manufacturing polymeric materials for customers in the water, sewer and industrial infrastructure marketplace.
ABOUT THE VORTEX COMPANIES
The Vortex Companies deliver advanced trenchless technologies and turnkey services to cost effectively renew municipal, industrial and commercial infrastructure. The Vortex Services division provides lining and coating solutions, pipe bursting, CCTV and inspection. The Vortex Products division, develops and sells manhole and pipe rehabilitation materials, polymeric coatings and resins, sewer robot systems, and high speed drain cleaning tools.
With strategic acquisitions planned for 2019, the Vortex Companies remains focused on its vision of providing a broad range of intelligent and economical trenchless infrastructure renewal solutions, supported by highly experienced and trained personnel. For more information, go to: www.vortexcompanies.com.