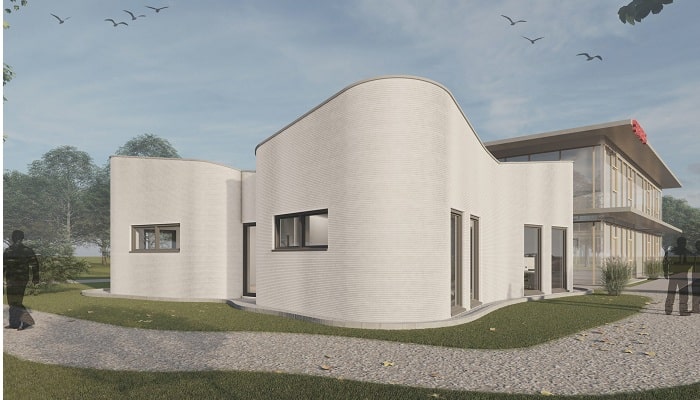 German construction manufacturer Peri and Austrian contractor Strabag have created Europe's largest 3D-printed office space and Austria's first 3D-printed building.
The 125 sq m building was printed in 45 hours at Strabag's asphalt mixing plant in the northern Austrian own of Hausleiten using a dry mortar supplied by Lafarge applied by a Bod2 printer made by Danish firm Cobod.
Berthold Kren, Lafarge Austria's chief executive, said: "Printed buildings will help to establish a new, digitally and environmentally advanced language for concrete.
"The intelligent material is convincing in its application and provides a high degree of architectural freedom in design. It allows us to build more with less."
Klemens Haselsteinerm, a Strabag board member, added: "Concrete printing gives the construction industry an important boost of innovation and represents an exciting addition to the range of available construction methods.
"With this practical test, we want to further develop the technology of 3D concrete printing together with our partners Peri and Lafarge. The joint planning and design for Hausleiten has already yielded some important insights for the future."