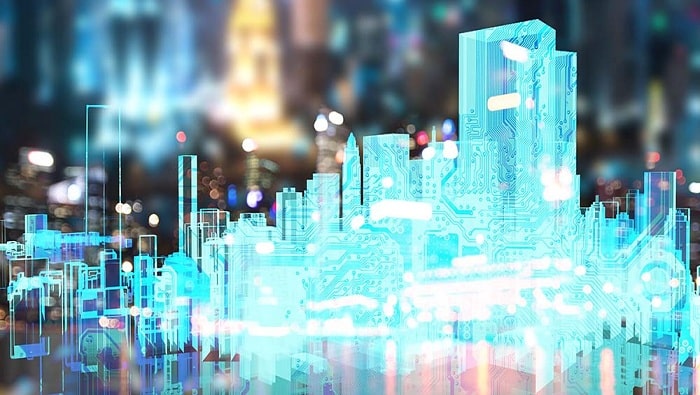 The intention is for a single platform, that may be operated from one central control room, delivering a holistic view of all Internet of Things and smart devices.
The City of Peachtree Corners, Georgia, home to the Curiosity Lab smart city testbed, has announced a strategic collaboration with technology innovator, IPgallery, to deploy an integrated, artificial intelligence-based smart city management system.
The intention is for a single platform, that may be operated from one central control room, that delivers a holistic view of all Internet of Things (IoT) and smart devices.
City of the future
With massive amounts of devices increasingly communicating with each other – and with intelligent infrastructure across a city – government entities have been working toward being able to take the massive amounts of data being generated by all devices, analyse that data and make quick decisions through actionable insights.
IPgallery and the City of Peachtree Corners said their collaboration is seeking to deliver on that goal.
"We have data coming from a variety of devices and services across the city: from our smart parking sensors, our smart cameras, bus routes, traffic signals, environmental sensors, DSRC units in the roads to wi-fi access points and everything in between," said Brandon Branham, chief technology officer of Peachtree Corners.
"Over time, even more parts of our city will become connected, so it's absolutely critical to formulate this data into actionable insights that result in our leadership team making quick, data-driven decisions for the benefit of city operations, our residents and overall safety across the municipality."
Branham continued: "Our work with IPgallery allows us to do this from just one platform, in addition to allowing us to protect our larger ecosystem from the cyber threats of the future."
IPgallery claims its AI/ML-based program will allow the City of Peachtree Corners to leverage its intelligent connectivity and data points for visualisation, as well as formulate decisions based on information and events coming from all connected devices across the smart city environment.
The collaboration will focus on the effects of changes in certain areas – and the impact of those changes to different areas of the city. For instance, when a crowd gathers in one area and puts more demand on the transit systems, can the city react quickly enough to meet this demand?
"Partnering with Peachtree Corners, one of the first true smart cities in the US, gives us an extraordinary opportunity to test our real-time and streaming analytics with cutting-edge technology and with new intelligent connectivity, including edge comput[ing] and a live 5G environment," Avihai Degani, co-founder and CEO of IPgallery.
"At the Curiosity Lab and the city overall, we have a unique opportunity to enrich our functionality through operation with real-world use cases and connected devices, such as smart traffic signals, cameras, bus routes and e-scooters. The key is to turn all of this data that comes from these devices into actionable insights, leading the way toward smarter communities."