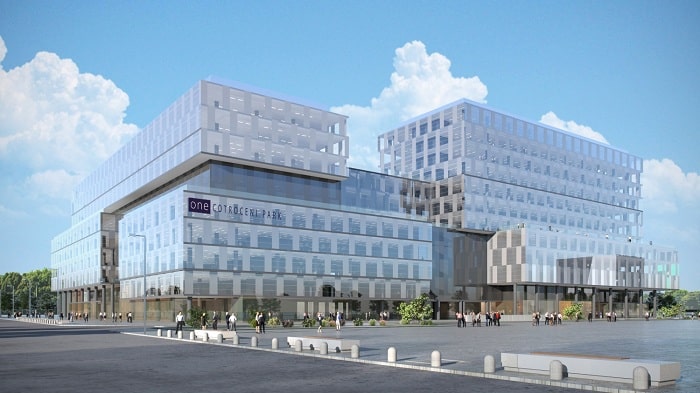 Romanian real estate developer One United Properties has secured building permission for the first phase of One Cotroceni Park mixed-use project in Bucharest, Romania.
The first phase of the One Cotroceni Park project consists of a business park with gross lettable area of 80,000m². One United Properties office division CEO Mihai Păduroiu said: "We are marking the start of the largest urban regeneration project in the central area of Bucharest, on a 5.8 hectare plot.
"The size of the lot allows us to build a concept that will redefine the classic real estate developments, outlining on the map of Bucharest a new point of interest. The first stage of the project is represented by a business park that will be developed under the concept of 'Flex Well Tech'.
Referring to the 'Flex Well Tech' concept, Păduroiu said: "Flexible office spaces, which facilitate access to green areas and offer a variety of services regarding the health and well-being of employees, built according to the latest technological standards."
The project is located within the city's central ring and has direct access to subway, flexible surfaces from 3,400m² to 8,000m², elevated gardens, green spaces, and areas for outdoor sports activities. It also offers a panoramic view of the neighbourhoods, Cotroceni Palace, Botanical Garden and Parliament Palace.
One United Properties said that the project will also include a retail area of 15,000m², while the residential component will include around 800 apartments, which will be developed in phases from 2020.
The company said that the project will be directly connected to the future subway station, Academia Militara, through an underground passage. Furthermore, the company is also developing two other projects: One Tower, which is part of the One Floreasca City complex; and the office tower of One Verdi Park complex.
The real estate developer's previous projects include One Floreasca Lake, One Herastrau Park, One Charles de Gaulle and One Herastrau Plaza.