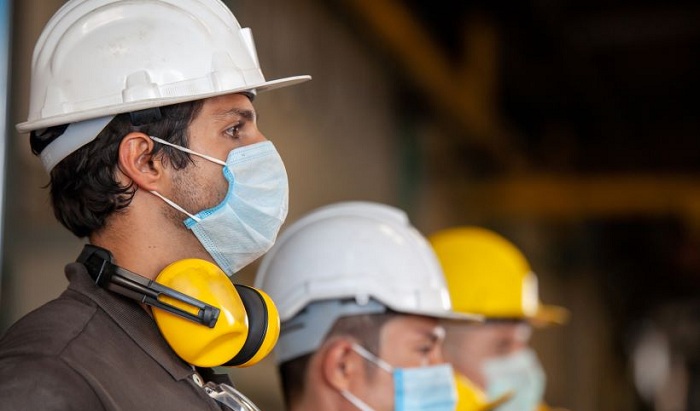 Our hearing is precious. It's easy to take it for granted when doing everyday activities, including work – but adjusting to life with hearing loss can be incredibly difficult. In severe cases, you could suffer lost income, relationship breakdowns and serious mental health problems.
Such consequences make it essential for businesses to protect their employees from excessive noise in the workplace. Noise-induced hearing loss is preventable – but once it goes, it won't come back. The Control of Noise at Work Regulations 2005 aim to ensure that workers are protected before its too late.
Below, we summarise what constitutes excessive noise, where it's commonly found, and what personal protective equipment (PPE) is required in such environments.
What is excessive noise?
The Control of Noise at Work regulations require employers to provide hearing protection in environments with noise levels of 85dB(A) on a scale for judging loudness against the hearing threshold of the human ear. They must carry out risk assessments and deliver training at 80Db(A), with the maximum exposure limit being 87dB(a).
These guidelines make it necessary for employers to accurately measure noise levels after identifying what risks are present and who they might affect. There are various accepted measures for doing so, including the use of sound level meters, click here to find out more. It's also important to understand how long workers are exposed to any excessive noise for.
So where are such practices required?
Work environments with high levels of noise
There are a broad range of industries in which workers are commonly exposed to high levels of noise.
Construction is one such industry due to the use of loud machinery. Mechanics and factory workers face similar risks, while musicians and venue staff often operate around dangerously loud instruments and speakers. Even brief exposure in such environments can cause lasting hearing damage.
Correct PPE for loud work environments
Hearing protection should be provided when noise levels remain excessive in these environments after other controls have already been implemented, or while controls are developed.
The two most common types of ear PPE are ear plugs and ear defenders. Ear plugs are small, compressible items that sit in the ear, while ear defenders are similar to large headphones that surround the ears and are kept in place by a headband.
Crucially, hearing protection should not cut out too much noise to the point that workers can't communicate or hear important sounds such as alarms. It should also fit securely and comfortably in conjunction with any other necessary PPE such as eye masks and helmets. Ear plugs meanwhile should always be clean before use.
The RNID estimates that there are 12 million adults in the UK living with a significant degree of hearing loss. Managing excessive noise in the workplace following the guidance above can help stop this number from increasing unnecessarily.