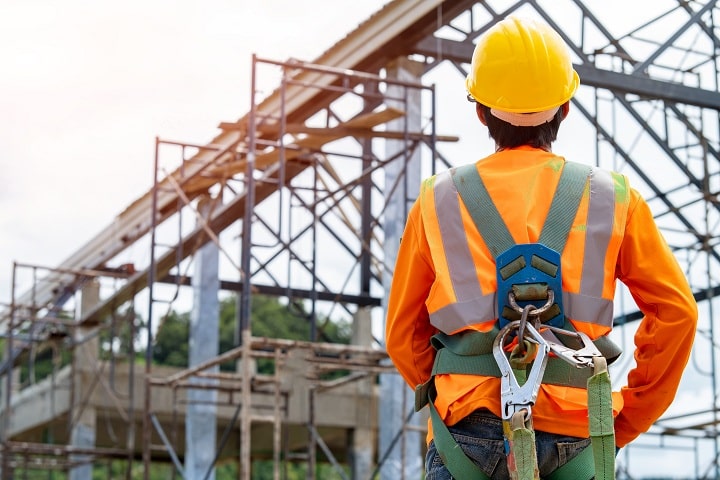 Construction accidents are pretty common on job sites. These sites have different safety hazards, which stand as the cause of several severe injuries and fatalities in some extreme cases. However, many of them are entirely avoidable.
These construction sites typically have a combination of equipment, trucks, materials, machinery, and various personnel performing their duties simultaneously. There is also the potential for debris falling and the presence of uneven or unsafe work surfaces.
Although these sites pose severe hazards to workers, some strategies can be implemented to ensure injuries are maintained to the minimum level. The following are tips on preventing construction accidents and creating a safer environment for everyone:
Daily Safety Meetings
Employees have to be briefed about the various safety measures at every specific job site. As the construction project progresses, the hazards change as well. The team leaders and project managers must ensure that everyone on the job site gets the appropriate instructions and keep track of the changing regulations.
Daily safety meetings ensure that all the staff members are up-to-date and on the same page regarding safety precautions. These safety meetings also provide an opportunity for managers to reiterate proper risk assessment and safety standards. Moreover, these meetings can highlight the rights of construction workers and how to deal with them. For example, in New York, you can hire a construction accident lawyer to cover you against NYC construction accidents.
Reduced Night Work
Late construction hours and dark environments significantly increase the possibility of various accidents occurring. Therefore, try to minimize the amount of work done at night or limit the construction to a low-risk area if possible. Some contributing factors to night construction accidents include fatigue and reduced visibility. This combination poses the threat of more accidents that can be avoided.
Proper Safety Equipment
Construction sites are known for unforeseen safety hazards and unpredictable accidents. To avoid these tragic incidents, require your workers to wear proper protective equipment at all times, which include harnesses, hard hats, eye protection, and hearing protection. Gloves, masks, and slip-resistant boots are other standard safety garments every worker should wear on all construction sites for maximum construction safety.
Reflective Clothing
These are essential in reducing vehicle-related accidents. All employees should wear reflective or highly visible fabric on the job site. Reflective apparel ensures that equipment operators and drivers can see you, thereby helping reduce the chances that you'll get hit by the moving vehicle.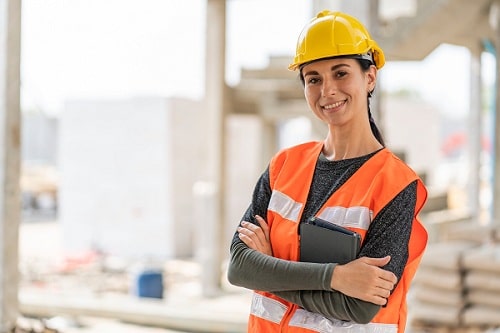 Regular And Frequent Breaks
Enforcing regular and frequent breaks is vital for productivity and safety since they allow the working personnel to re-energize themselves by resting, drinking fluids, and eating. This helps the workers stay alert and focused and prevent exhaustion and mistakes due to fatigue.
Clear Signage
High voltage spots and wires should have markings, and turning off the electricity when not in operation is another aspect that can prevent accidents. Areas should have barriers like ropes and pylons to deter individuals from accidentally going to regions with the probability of gravitating debris and other potential hazards. Signs labeled 'danger' are very simple to put in place and essential in reducing workplace accidents.
Introduce Calisthenics Or Warm-up Exercises
Before starting the construction duties, workers should begin with calisthenics or warm-up exercises to keep their bodies agile and ensure that they are fit for all the physical activities. These activities assist them in developing quicker reflexes and sharper minds.
Avoid Sunlight
Exposed skin has to be concealed. More specifically, your workers should use long-sleeved shirts, wide-brimmed hats, and other skin protectors. Keep in mind that direct sunlight stands as one of the major causes of fatigue. Covering up exposed skin ensures that workers deliver maximum productivity and are not fatigued.
Practice Defensive Parking And Driving
For machine operators and vehicles, warning probes need to be put in place to warn the approaching drivers. Moreover, barrels, towers, daytime running lights, and safety spotters are required. Drivers need to be directed to reduce the pace and refrain from backing up if possible. A spotter has to be assigned if backing up seems necessary.
Encourage Healthy Eating
Energy drinks and carbonated sodas should be replaced by citrus beverages, water, and electrolyte replacements. These drinks help hydrate the workers, increase concentration, and reduce fatigue.
Your workers should also consume light and grease-free foods such as sandwiches, salads, fruits, and vegetables in warm conditions instead of high-fat and carb-heavy foods. This helps prevent drowsiness after meals and assists the workers in staying energized and alert.
Conclusion
Construction work typically involves many safety risks that lead to accidents. You can avoid most of these accidents by placing specific safety measures. These measures require encouragement, training, and repetition to ensure that all the workers are on the same page. Consistency in their practice creates a culture of teamwork among employees. Moreover, these measures feature the elements of commitment and collaboration, ensuring a safer work environment for everyone.