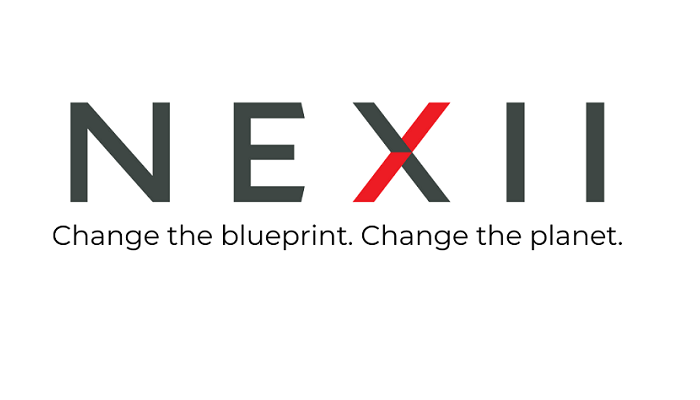 Vancouver, B.C. is Canada's first jurisdiction to embrace building standards that will ramp construction to zero greenhouse gas emissions under its Greenest City mandate. This makes the city a natural fit for Nexii Building Solutions Inc.,the newest and most advanced green building platform on the planet.
Vancouver-based Nexii introduces revolutionary construction technology that reduces on-site construction waste to near-zero, decreasing carbon emissions of buildings and accelerating build times to previously unprecedented speeds.
The Nexii concept is pragmatic. Buildings account for 39 per cent of greenhouse gas emissions and 50 per cent of material waste, yet competitive development demands that the steps to reducing emissions must not stumble on the bottom line.
With building material prices rising, labour costs mounting and landfills charging ever-higher disposal fees, Nexii's green construction technology provides solutions for the industry at a critical point in time.
"The construction sector has a staggering effect on the environment and is just at the brink of a new revolution in green technology," says Stephen Sidwell, CEO of Nexii.
"Now, we must consider the increased costs of new construction or retrofitting of a building, but also the environmental costs of ongoing maintenance."
Nexii is currently using its construction technology on new projects in B.C., Saskatchewan and California. A recent example is the first-of-its-kind sustainably built Starbucks drive-thru restaurant in Canada, which Nexii assembled in Abbotsford, B.C., in under one week. The technology reduced the café's carbon emissions 30 per cent when it opened this February.
The Starbucks wall and roof building panels were precision manufactured in a Nexii production facility. The on-site assembly of the airtight building envelope was completed in just six days.
Nexii's proprietary material, Nexiite, which is used within its precision-fit building panels, is more thermally efficient and less carbon-intensive than concrete, Sidwell explains.
Nexii designs unique structural panels that use a conventional insulating panel wrapped in a half-inch of Nexiite, which becomes both the exterior and interior finishing.
"It's a completely different methodology of construction," Sidwell adds. While Starbucks and other quick-service restaurant chains, including Popeye's and others have contracted Nexii for new outlets, Nexii's technology embraces every sector of the built environment.
Nexii is seen as the ideal solution for industrial, commercial, institutional, high-rise cladding and fac¸ades, mixed-use, multi-family, single-family, high-performance building envelopes, and the fast-growing retrofit market.
"There's not many limitations to what the Nexii building system can do both from an architectural perspective and the type of buildings," Sidwell says.
The horizon is endless and the potential enormous, which explains why Nexii is now valued at $620 million and raised more than $66 million through its initial four rounds of funding, which has helped attract a blue-ribbon panel to its board.
These include Dr. Ronald Sugar, chairman of Uber Technologies and board director at Apple, and F. William McNabb, former chairman and CEO of investment firm Vanguard Group, who is now Nexii's vice-chairperson.
"Creating green buildings is key to tackling our world's climate emergency," says Gregor Robertson, former mayor of Vancouver and chief architect of its Greenest City strategy, who has joined Nexii as executive vice-president of strategy and partnership.
"We are using our green construction technology to expand into new markets rapidly and build more sustainable buildings."
Nexii is now expediting the opening of its new 90,000-square-foot production facility in Squamish, B.C. and a $50 million manufacturing plant on southern Vancouver Island. These will join its fully operational plant in Moose Jaw, Saskatchewan, and new production facilities in development in Alberta, Ontario, and one in Pennsylvania, USA, indicative of Nexii's international reach.
"Our material technology and building systems are a huge step forward in reducing climate pollution, and we are motivated by the opportunity to be a driving force in the green economy," Sidwell says. "We are grateful to our investors, partners, customers and employees who are on our journey to reinvent the way the world builds."
Nexii started in Vancouver, but the demand for its system is global, as noted in the company's motto: "Change the blueprint, change the planet."