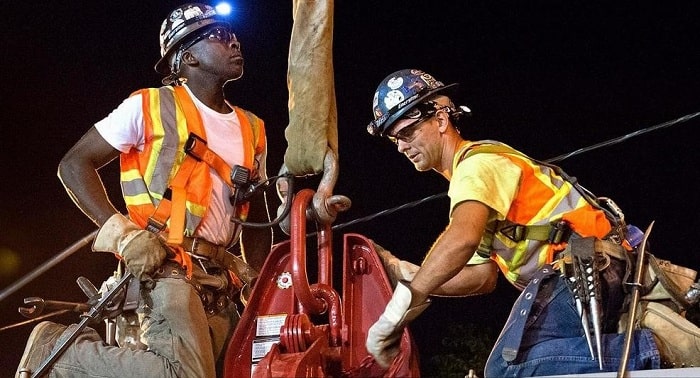 The government of New South Wales (NSW) has chosen to carry on with construction and maintenance activity to keep people working during the Covid-19 pandemic.
Andrew Constance, NSW's transport and roads minister, said the government would push ahead with A$57.5bn worth of transport infrastructure work over the next four years.
It was, he said, "essential to keep moving during a time like this". The approach will keep 130,000 people working directly or indirectly for Transport for NSW in employment.
Compared to European countries and North America, Australia has been affected more lightly by the virus, with 6,721 confirmed cases so far, and 83 deaths.
Its deaths per million of population ratio is just three. Daily new cases peaked on 26 March, with around 1,300 cases, but since mid-April daily new cases have stayed below 80.
NSW, where Sydney is located, has just over 3,000 cases, with five new cases today. NSW introduced social restrictions to slow the spread of the virus, but construction has continued.
In fact, the NSW government has used the lack of traffic during the pandemic to fast track work on the M5 East Motorway, where work would have normally taken place at night. In a similar vein, the Sydney Harbour Tunnel has been closed over the last few days to accelerate maintenance work.
The state is trying to build safer. Measures have included hiring hundreds of extra cleaners, who have worked 83,000 hours since the beginning of March.
Thousands of packs of disinfectant wipes and thousands of litres of hand sanitiser have been distributed to stations, depots, work sites and offices.
On the national scene, an open letter signed on 19th April by a multitude of economics experts and heads of industry, has warned against the relaxation of social distancing. The letter said "we cannot have a functioning economy unless we first comprehensively address the public health crisis".