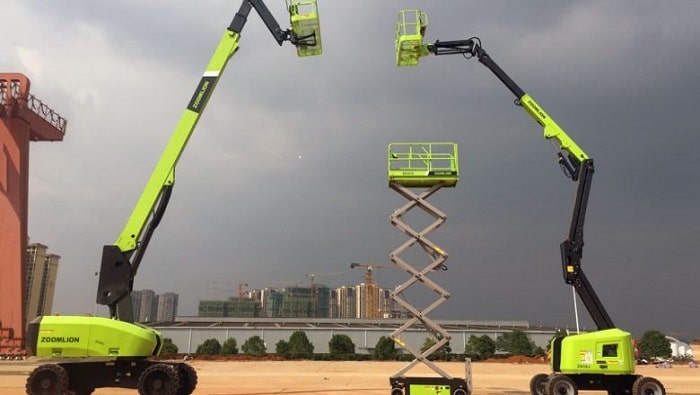 China-based Cranes and Concrete Machinery giant Zoomlion is ready to debut in the US market this year in December with 4m and 6m slab scissors, a 14m articulating boom and 20m and 26m telescopic booms. One can get to have a glimpse of these machines at the ConExpo 2020 which will be held in Las Vegas from 10-14 March 2020. The company plans to utilize its U.S. tower crane dealer network in addition to targeting the U.S. rental companies.
The company currently has a facility in Wisconsin and will eventually have an R & D center too. The U.S access industry has experienced several mobile elevating work platform- MEWP companies entering the arena most of which come from China. Ren HuiLi, General Manager of Zoomlion's aerial work platform machinery company on being asked why one would go for Zoomlion machine in the US instead of competitors was quick enough to tell that ease of maintenance, machine telematics and reliability of units make this piece of machinery a complete standout.
Zoomlion currently produces 1200 slab scissors per month from the Chinese facility and its target for boom lifts is between 250-300 units a month. The company also has plans to push its Europe sales further as they are currently operating in The Netherlands, Germany, and Italy.