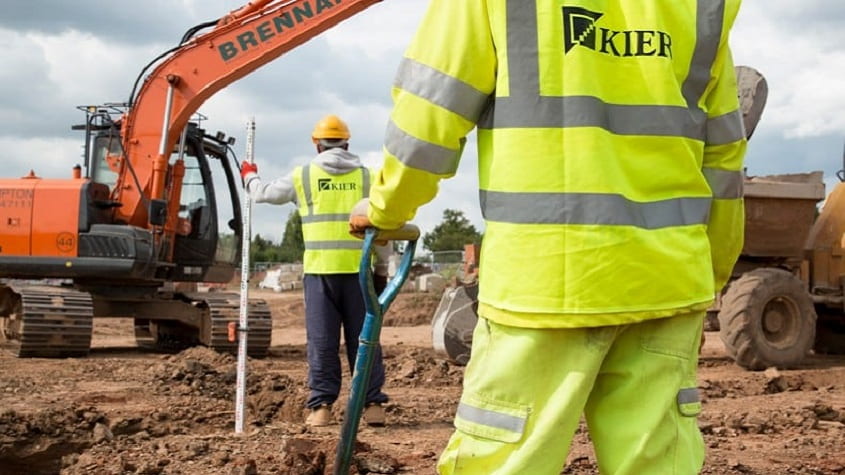 Kier's infrastructure business last week achieved international certification ISO 44001 for collaboration, reinforcing Kier's industry leading role in developing innovative collaboration.
Following on from Kier's highways business being one of the first UK companies to receive the certification last year, its infrastructure business was presented the latest certification at an event sponsored by Lord Evans of Watford at the House of Lords.
Kier has achieved this latest international certification, having spent many years focusing on innovative ways to enable the whole supply chain to work more closely and effectively together.
Kier developed a new collaborative system with its supply chain which contributed towards the ISO 44001 certification. Through close working with its suppliers, it developed a system which gave each stakeholder an overview of requirements and project milestones, allowing them to better plan for upcoming stages of schemes.
The new ISO 44001 standard will provide guidance in identifying, developing and managing collaborative relationships between organisations. A replacement to BS 11000, ISO 44001 ensures businesses deliver a consistent level of quality to customers by having well-defined processes and procedures that are regularly reviewed.
Sean Jeffery, managing director, Kier Infrastructure Projects, said: "We're thrilled to be certified to ISO 44001, which is testament to our commitment to collaboration and innovation with the supply chain.
"Successful collaboration is key to our success at Kier. It encourages innovation and productivity throughout the duration of our projects. This certification complements and highlights our commitment to collaboration and we're looking forward to continuing our work with clients and suppliers to develop improved ways of working."
Frank Lee, Product Certification Technical & Operational Delivery Director at BSI commented: "Since 2010 when BS 11000 was first published, the way that organizations do business – and in particular, the way that they collaborate has changed significantly. ISO 44001 ensures that with more complex enterprises and supply chains and new market demands, organizations have best practice systems and processes in place for effective collaboration.
"Achieving certification for both their highways and infrastructure business demonstrates Kier's commitment to collaboration and we're delighted to have presented them with this certification."