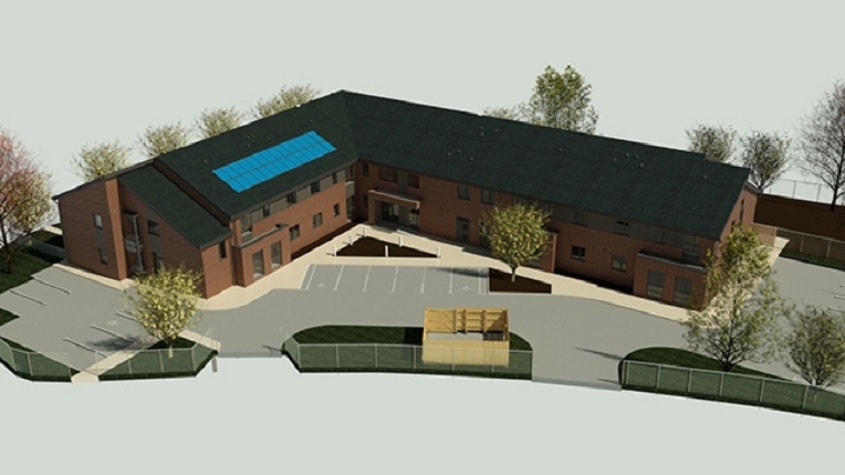 Kier has been appointed by Oldham Council to oversee the building of a new £4m supported housing scheme which will be the first-of-its-kind in the borough.
The project, which was procured via Scape's National Minor Works framework, will provide a purpose-built scheme for adults with learning disabilities, giving people the opportunity to live as independently as possible.
The development consists of 20 self-contained apartments specifically designed and created to provide a safe and homely environment that will offer 24-hour support, 365 days a year via the Council's Miocare service and Oldham Council / Pennine Care NHS Foundation Trust's integrated learning disability team.
This innovative project has been developed by Oldham Council in partnership with the Oldham Clinical Commissioning Group (CCG) to ensure that people with a range of needs don't need to move out of the borough to find the care and accommodation they need. It will also ensure, through a new integrated care approach, that people with complex needs can be safely supported via a modern high-quality development. Funding for the development has been secured through a combination of means, including Homes England and NHS England to make the development possible.
Construction has already commenced on site with the first residents scheduled to move in during summer 2019.
Peter Commins, managing director for Kier North West, commented: "We are thrilled to have been awarded this first-of-its-kind project by Oldham Council, illustrating our strength in delivering healthcare projects across the north. This new facility will provide a safe and comfortable housing scheme for some of Oldham's most vulnerable residents to live in for years to come."
Councillor Hannah Roberts, Cabinet Member for Housing, said: "We are delighted that Kier has come on board and will build this new state-of-the-art development.
"They will work with us to build new much needed supported housing flats that will provide modern homes where people can live independently with our support, and will also help regenerate the area.
"During construction Kier will support our Get Oldham Working initiative to create jobs and provide work experience, training and other community benefits targeted at people living in the local area, helping the local economy grow."
Councillor Zahid Chauhan, Cabinet Member for Health and Social Care, said: "As a council it is vital we provide homes for vulnerable residents so they can live their lives as independently as possible.
"This project has shown that with great partnership working between the council staff, the NHS and key partners like Homes England we can improve the health, well-being and social care of our residents. It will provide great opportunities for us to ensure we can support people both long term and in a crisis and have great connections to the local community."
Victoria Brambini, Managing Director at Scape Procure, commented: "It is fantastic to see Oldham Council deliver innovative new housing that will ensure vulnerable residents have the opportunity to live independently, whilst enabling them access to the crucial day to day support they require."
"Social value is at the heart of our frameworks at Scape Group and it is assuring to see this project deliver a lasting legacy for the local community. The new residents will benefit from investment in a fantastic facility that provides a secure and comfortable place to live, whilst local training and employment opportunities are created via the council led, 'Get Oldham Working' initiative which aligns with our framework objectives that will be managed closely through our framework KPIs."
This latest appointment for Kier follows on from previous wins procured through Scape's National Minor Works framework, including the £3m Clyde Gateway regeneration project and the multimillion pound National Transport Design Centre at Coventry University.