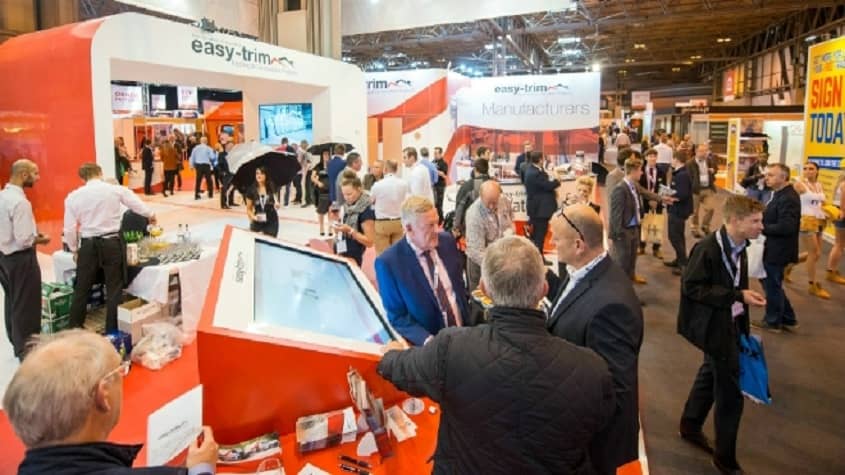 The UK's biggest show for tradespeople, housebuilders and contractors:The Build Show, which forms the largest show as part of UK Construction Week, returns for the third year to the Birmingham NEC, 10-12 October 2017.
The Build Show continues to establish itself as the voice of the industry by showcasing the latest products and solutions that support the sector.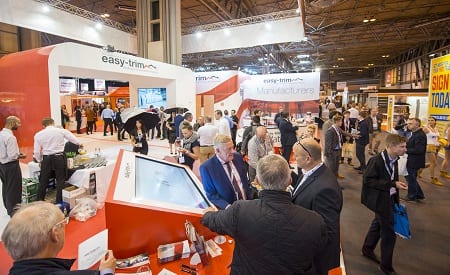 In light of recent tragic events, safety, quality and fire prevention in buildings has become a topic for national debate and the industry needs clear, unbiased, factual guidance. The Build Show has taken the proactive step of providing this information in the form of one-hour workshops delivered by industry experts who will be covering topics from the latest regulation on building materials to advice on fire prevention. These workshops will be free of charge to help ensure that the industry is kept abreast of this fast moving topic.
The Build Show has also announced a significant sponsorship deal with leading roofing manufacturer Easy-Trim Roofing & Construction Products Ltd. The British manufacturer has signed a four year deal as headline sponsor to support The Build Show, recognising its importance and popularity within the industry, which attracts thousands of construction professionals from tradespeople to housebuilders and contractors.
Jamie Govier, Managing Director of Easy-Trim, said: "Since launching three years ago, The Build Show has managed to carve out a reputation as one of the largest and most popular trade events in the country. Its popularity is based on showcasing the latest products and innovation in the construction sector, and the opportunity to meet with leaders in the built environment. We're proud to be supporting The Build Show and look forward to bringing everyone together for what is set to be the most significant show yet."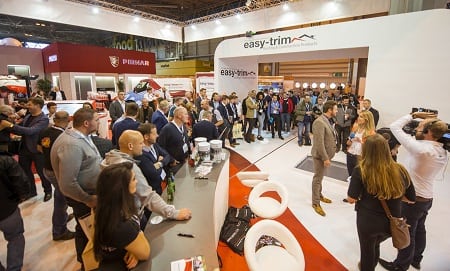 In addition to leading industry debate and discussion, The Build Show will also focus on educational opportunities for the sector with a 'How to Theatre' sponsored by providers of surface, personal and jobsite protection products, Trimaco, that will feature product demonstrations and advice for SMEs. An Education Hub will offer CPDs in partnership with BSI, attendees can benefit from learning new skills during the show. In light of recent tragic events, The Build Show will also have a dedicated hub to provide free education, guidance and advice on building safety and quality.
Other New features for 2017 include a Regional Development Hub, which will explore development opportunities in the Northern Powerhouse, Midlands Engine, and major cities across the UK. Speakers already confirmed to appear include Pat Smith, Councillor & Cabinet Member for Homes at Bristol City Council, Edward Rowberry, Chief Executive of Bristol and Bath Regional Capital CIC, and Jamie Kerr, Managing Director of HS2 Growth Partnership.
A new and improved layout for 2017 will feature additional zones and theatres, including Health and Safety, Windows & Doors, Roofing & Insulation, Tools, , as well as the Builders Merchants Federation Pavilion, Offsite Theatre in association with the Modular and Portable Building Association, and the BIM Prospects Theatre delivered by BRE. A diverse range of exhibitors including Gripple, Jigtech, Knauf Insulation, Portakabin Group, Screwfix, and Velux Modular Skylight are already signed up to showcase the newest products and solutions for construction, with more signing up every day.
Nathan Garnett, Event Director at Media 10, which runs the show, added: "The Build Show 2017 comes at a crucial time when there are many questions in people's minds over building safety, quality and regulation. The Build Show can provide the industry with a much-needed space to network, develop and learn. We aim to bring people together from across construction so they can benefit from the new solutions and products on offer that will enhance their businesses. We can already tell that this will be our busiest show to date and we're committed to making it the best platform for collaboration, innovation and education in the built environment."
For more information and free registration visit www.buildshow.co.uk
For more information or additional quotes,
please contact Lisa Northcott / Kim Taylor from Holistic.
Tel: 07885 980 154 / 07718 158 800
Email: lisa@holisticgroup.co.uk / kim@holisticgroup.co.uk
The The Build Show runs from 10-12 October and is dedicated to the building and contracting areas of the construction industry – www.buildshow.co.uk