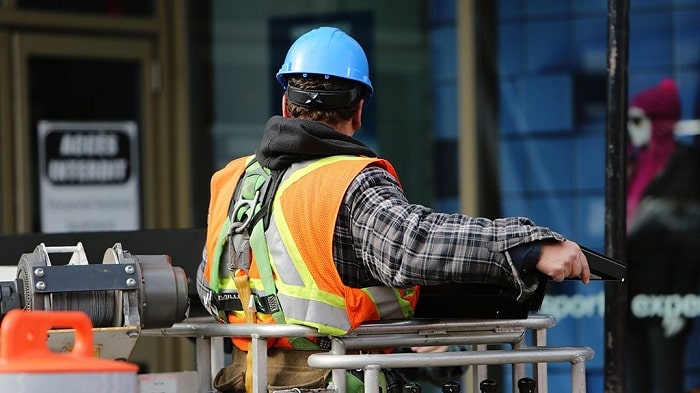 The construction sector boasts half a million workers, yet in many ways this industry continues to demonstrate a more clear commitment to health and safety than others.
In November 2020, the words "health" and "safety" carry a lot more weight than they did just seven months ago.
As the Canadian construction industry celebrates National Construction Day, a day dedicated to our industry's commitment to health and safety, these concepts are not just important but vital.
The construction industry is one in which there are several potential dangers if not planned for properly. We're no strangers to prioritizing health and safety.
Over the course of the last few years, we've implemented and completed over 90 per cent of recommendations from the 2017 Construction Health and Safety Action Plan. Working at heights training, the construction sector falls enforcement initiative and many other activities from the action plan have reinforced the fact that tools and programs keeping construction workers safe are crucial to ensure our industry's continued growth and success with the wellbeing of our dedicated workforce as a top priority.
This year, after being deemed an essential service at the height of the COVID-19 pandemic, contractors experienced many more challenges and concerns surrounding the health and safety of their workforce. Navigating everyday concerns alongside supply chain disruptions, keeping firms in business and maintaining contractual deadlines hasn't been easy, but the resilience and strength of our industry continues to be apparent.
In these challenging times, we have worked together to help the construction industry build a more knowledgeable workforce, improving compliance with health and safety laws.
Due to the sheer size of the construction industry, in partnership with the diversity and seriousness of the health and safety hazards faced by our workers, we recognize that we must continue to plan properly for potential dangers and prioritize health and safety every step of the way.
Now more than ever, the industry must take a hard, focused, long-term approach to improving workers' health and safety to ensure we are developing strong cultures of employer compliance and worker protection in the industry.
Reflecting on our response to the additional threat of the ongoing pandemic, I believe we are well-suited to overcome potential future crises so long as we continue to be dedicated to our strong, firm-wide values.
We're quickly gaining a more comprehensive view of safety issues plaguing our workforce. It's about more than expected injuries caused by falls, slips and trips onsite. We must also prioritize preparing for invisible threats, such as mental health issues.
This is an area of health and safety that the construction industry needs to improve. Construction work is stressful and about one-third of our workers report poor mental health. In such a physically demanding profession, it's not a surprise that our workers are more likely to sustain chronic injuries or physical pain. Even further, a study done by The Lancet medical journal found that suicide rates in our industry are three to seven times higher than the national average.
We need to continue to address the myriad of issues associated with our industry in order to drive the construction industry forward. Aiming to improve one's own situation, and if possible the industry as a whole, will work as a protective measure against potential future crises.
The way we've rapidly responded to the unexpected challenge of COVID-19 serves as a model for how we should fulfill our duties and jobs with clear thinking, bold action and innovative ways of doing business. Through important upgrades to HVAC systems in buildings, looking at common areas and outdoor spaces to see how we can reduce highly trafficked touchpoints and increasing access to open air environments, we have set a standard for a national pattern of recovery and inspired other industries to follow suit.
In assessing what long-term measures can be taken to improve buildings while at the same time prioritizing our well-being, we'll be able to meet and achieve our larger sustainability goals more effectively.
We're definitely all looking forward to times that feel less uncertain, but at the very least those in the construction industry can take comfort in the fact that building and construction has risen to the challenges 2020 has brought us.
Moving forward together as an industry with long-term approaches to health and safety will only further improve worker safety and reinvigorate the construction industry in the days we currently face and the days when this pandemic is behind us.