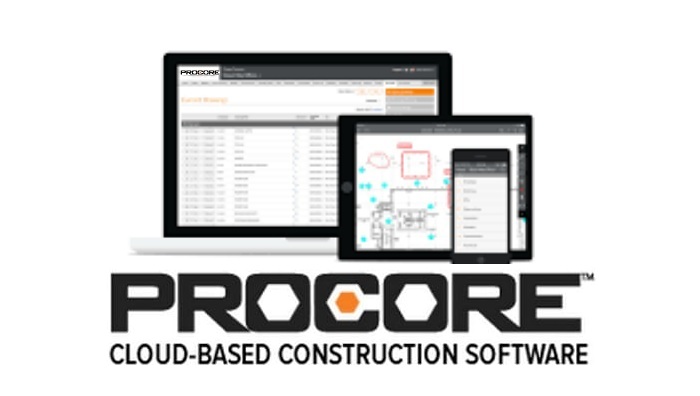 Procore Technologies, Inc., a leading global provider of construction management software, announced that it has been ranked as the number 1 construction project management software by the 2021 JBKnowledge Construction Technology Report.
Since 2012, JBKnowledge has surveyed thousands of construction professionals annually to provide a better understanding of the latest industry tech trends and insights. For the fifth consecutive year, Procore has maintained its status as the industry's top choice for project management software.
"The 2021 Construction Technology Report recognizes the positive impact of Procore's solutions on the construction industry," said James Benham, CEO of JBKnowledge. "The report highlights the growing adoption and evolution of technology within the built environment."
Respondents also named Procore as the number 1 mobile app of choice for daily reporting, photo/video capture, managing plans, safety management, and time management.
"For 20 years Procore has been dedicated to providing the best project management tools to the construction industry," said Tooey Courtemanche, Procore founder and CEO. "Receiving this recognition from the construction industry itself is an honor and a testament to our commitment to, and partnership with, the industry."
Report Insights
The Procore Platform helps construction professionals manage projects with complete visibility by housing every app, document, and stakeholder under one single source of truth.
According to the report, the top five reasons companies use mobile devices in the field are: daily reporting, photo/video capture, time management, safety management, and plan management. Procore also ranked as the #1 solution for construction across all five of these categories.
Procore's cloud-based platform brings the most important mobile solutions for the job into a single integrated solution. Over 20% of total survey respondents reported using three mobile construction apps every day.
The Procore Platform currently offers 300+ integrations via the Procore App Marketplace, including Sage and Viewpoint, which ranked as the #1 and #2 Top Accounting/ERP Software.
"We have Procore and the Sage 100 Contractor integration, and the two are in constant sync," said Heather Mertz, CFO, Mertz Group. "That's huge, because we're able to work together seamlessly as a team."
Procore enables all construction stakeholders to connect and stay aligned across locations and devices. The Procore platform helps customers increase productivity and efficiency, reduce rework and costly delays, improve safety and compliance, and have more financial transparency and accountability.
Learn more about how Procore is helping to support the construction industry and download the 2021 Construction Technology Report from JBKnowledge.