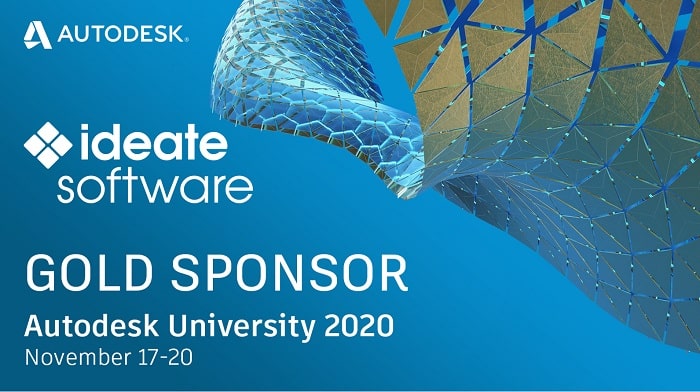 Ideate Software has been announced as a Gold Sponsor of the first Autodesk University that is entirely digital and free to attend Autodesk University will bring together designers, engineers, and builders to learn about emerging technologies and trends that will help them achieve their goals.
The event starts on 17 November and continues through to 20 November with live and on-demand classes, events and activities.
Ideate Software provides Revit productivity applications to BIM managers and Revit users around the world and is a veteran AU sponsor. "For years, AU has been an ideal place for us to interact with BIM professionals," said Glynnis Patterson, director of software development, Ideate Software.
"Since this year's conference is free and 100% online, we expect it to attract many more people. For us as a sponsor, this means a greater opportunity to connect with AECO professionals around the world about BIM workflow challenges and solutions.
"We are excited about the discussions and possibilities offered by this event." Ideate Software invites Autodesk University participants to: