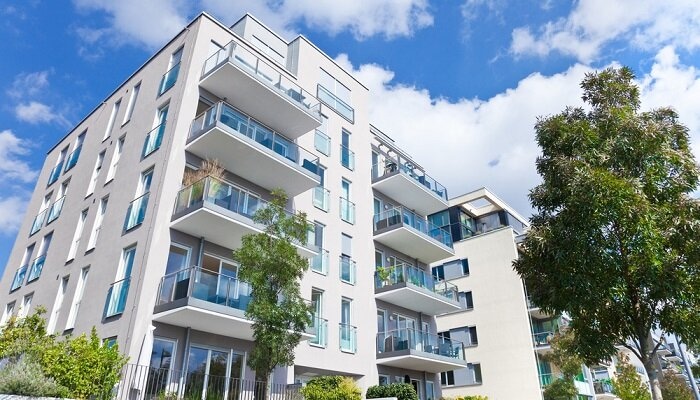 Since you only own the interior space in your condo, improvements can only happen within those walls. This means you can't add square footage to your unit and can only work on the already available space to improve its value. However, before making any changes or improvements to your unit, you should determine whether they comply with your area's rules and regulations.
Make sure you check local laws before you start any build or renovation project. For instance, condo renovation rules within Toronto require that certain renovations be done only by professional contractors. Moreover, some of these rules limit construction only between 7:00 AM and 7:00 PM, Monday to Friday, and 9:00 AM to 7:00 PM on Saturdays. Failure to adhere to the rules could result in heavy fines or legal action.
You can still make improvements to your unit that will pay off while complying with the rules. Here are five improvement tips that can raise your condo's market value:
Replace Outdated Appliances
No matter how classy the materials you've used to renovate your condo are, old appliances will still make your condo look outdated. And mind you, you'll compete with newer builds fitted with more modern appliances.
Just as décor trends change with time, so do appliance trends. Stainless steel remains a people's favourite because they're easy to clean and matches most interior décor. Smart appliances with connectivity features have also become more popular. Upgrading your appliances can increase your condo's asking price.
Renovate Where Necessary
A complete renovation might not be necessary or cost-effective when you plan to upgrade your condo to increase its value. Instead, it might be better to focus on spaces and rooms that will give you back the most on investment. Practical bathroom and kitchen upgrades tend to top the list. Here are a few reasons:
Bathroom: Every bathroom's focal point is the bathtub or shower. So it's no surprise that upgrading this is crucial for condo owners. Replacing bathtubs with glass-walled rainfall walk-in showers will change your condo's bathroom from ordinary to exceptional.
Waterproof tiling around the shower is inexpensive and will reduce the risks of wall and floor damage. Swapping out outdated vanity with a modern one and adding a simple mirror in strategic locations will improve the space's ambience and make it more inviting to prospective home buyers.
Kitchen: The kitchen is the home's heart and determines a property's perceived value for most buyers. Thoughtful kitchen upgrades can boost the value of your unit. You don't have to go overboard to give it a fresh look.
Instead of getting rid of your kitchen cabinets, paint or refinish them. Replace your old kitchen countertops with laminates, tiles or Formica. Tile backsplash with exciting colour pallets is also a cost-effective way to compliment your new countertops and refaced cabinets.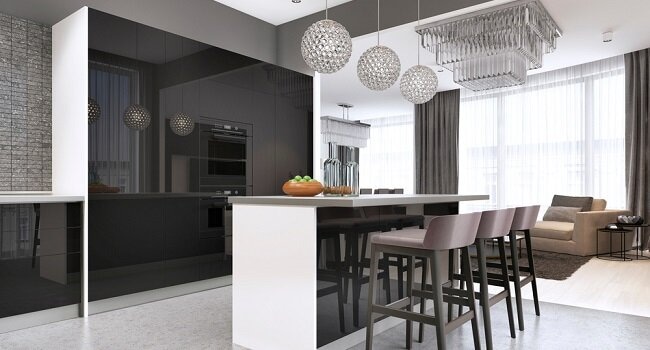 You don't need to overhaul your condo completely to increase its market value. A few upgrades to key parts should make your investment more valuable to buyers.
Add A Fresh Coat Of Paint
A fresh coat of paint will give your condo's interior a new lease of life. When done right, painting your condo's walls is one of the easiest and cheapest ways to improve the value of your condo.
For instance, painting the walls in shades of white or beige against dark cabinets instead of a kitchen makeover will be attractive to home buyers. Soft greys and neutral greige are perfect for bedrooms. White-coloured bathrooms have fallen off the real estate industry for some time and might not help increase your condo's overall value. However, colours like periwinkle blue or light grey can entice potential buyers.
When painting your condo, avoid saturated, bold or bright colours, even if they're your personal preference. They can be off-putting for would-be buyers. Neutral colours are more appealing to buyers because it gives them the freedom to add their personal touch.
Windows And Floor Coverings
Double-glazed energy-saving windows help save energy and are also good for aesthetics. Large windows will also allow enough light to enter the condo and provide ventilation. These are some things that buyers look for when home shopping.
Home buyers these days no longer look for floor carpets. Easy to clean and maintain floor coverings like timber and tiles are more popular because they're also durable. Investing in these upgrades will definitely be a game changer when you put your condo on the market.
Lighting
Lighting can significantly change the ambience of any space and will significantly impact your condo's value. There are a variety of light fittings that can make your unit aesthetically pleasing while still offering functionality.
For instance, while cabinet upgrades and new countertops will add some freshness to your kitchen, under-cabinet lights will give it a sleek, modern look. Wall-mounted fixtures will give your bathroom a spa-like atmosphere. Layered living room lighting will create a feeling of leisure, relaxation and comfort.
Final Word
Whether you're planning to put your condo on the market or simply looking for ways to add to its value, upgrades, renovations and remodelling are the way to go. However, you must know what upgrades you should prioritize and which will add the most value to your unit. This will depend on the state of your condo entirely. An old condo will need more replacements than a relatively newer one. You can use the tips in this post to help you work on what needs fixing.