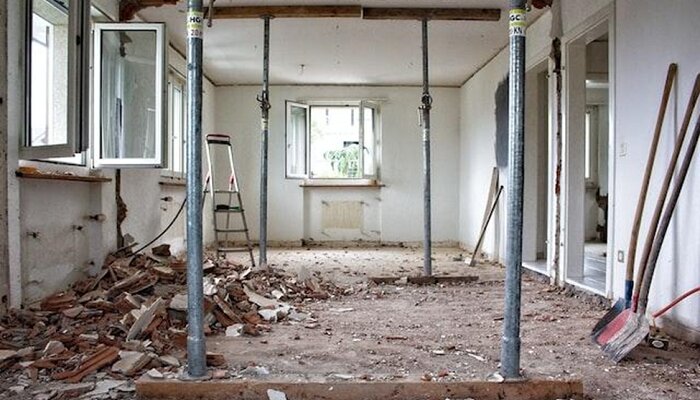 Your requirements for a home can change as you go through different phases of your life. For instance, most design features for a newly-married couple can differ from what middle-aged couples with kids want. However, renovating or building a new house can be hard, depending on your circumstances. Regardless, you should evaluate your current home and choose the option that gets you closer to your goal. Here are a few considerations to get you started.
1. Consider the Cost
When building a new home, you can choose a stock layout or a custom design. While a custom design may cost more, you can control the design elements of your new home. Typically, most stock designs cost two times more than stock designs, but there's no upper limit to how high the budget can go since custom features can vary significantly.
The cost of home renovations depends on the type and scope of your upgrade project as well as the locality. Most cosmetic remodels require less time and money than changing the design layout or completing a full remodel. Similarly, specific rooms in the house may cost more since the finishes and labor requirements are different. For instance, high-end kitchen remodels can be more expensive than bedroom remodels.
2. Design and Market Demands in Your Neighborhood
Building a new home allows you to make design choices based on your preferences since you're building the house from scratch. On the other hand, renovations can pose difficulties when you want to incorporate custom design features. Unless the original layout supports your intended features, you may be stuck with an outdated design for a long time.
If your new plan requires significant alterations, it's vital to consider the structure and layout of the existing home. Similarly, electrical and plumbing systems can determine the practicality of any design changes. While you can still rework these elements when remodeling your home, it may not work out as expected.
The demand in certain areas can determine the most popular and expensive homes. Study the market conditions in your neighborhood and determine if your current home is valuable. For instance, roof replacement for a design already in high demand can be a good move. On the other hand, it may be a waste of time to renovate a traditional home when people in the area are scrambling to buy conventional homes with modern amenities.
3. Applicable Construction Laws in Your Area
Construction laws vary depending on location. Demolishing a home to build a new design in the exact spot may not be an option in certain areas, so you need to review the local regulations and building ordinances. Specifically, local laws in some areas restrict the demolition of houses beyond a certain age due to their historical significance.
You can determine your home age using the drainage plan in your purchase contract or obtain one from the local council. This can help you determine if there are any restrictions on your property. Most importantly, it's vital to consult a construction expert and determine if changes in the building code have any financial impacts on your proposed building. For example, some jurisdictions restrict the construction of certain designs for various reasons.
Endnote
While you can change some aspects of your home with simple renovations, some elements are hard to eliminate due to design constraints. Consider the aspects of your home that you want to change or incorporate and determine if your current layout can support the new design features.