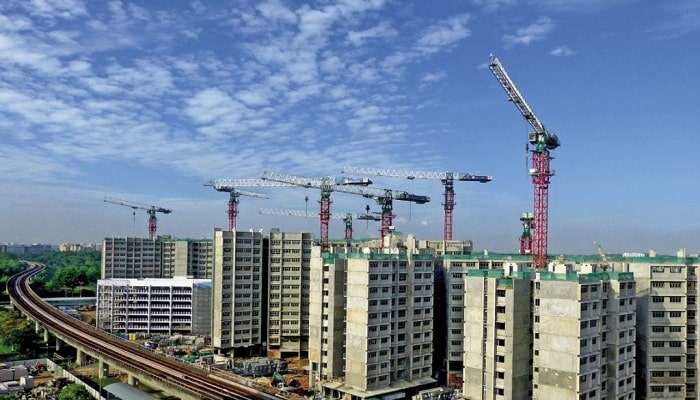 The end of 2019 took a major turn when the world was introduced to COVID-19. Within days, countries all around the world closed their borders, and people were forced to stay at home. A few businesses were lucky enough to work remotely from home, but some businesses had to close their doors.
The pandemic significantly affected millions of people worldwide, and many of those that lost their jobs also lost their homes. People starting families with a new home or looking to sell had to put their plans on hold, and the housing industry saw a major decline in sales. Here is how the coronavirus has affected the real estate sector in Singapore.
Sales and Agreed Rentals Declined
With the outbreak of Covid, thousands of foreigners rushed back to their home countries. In addition, the number of foreigners arriving in Singapore for work also significantly declined. This led to a rapid reduction in the number of people looking for rental accommodation in Singapore. The Singapore housing market relies on a large number of foreigners to rent, buy, and invest, with the condominium market particularly badly affected.
Data published in the Straits Times indicated that rental volume declined by 39.3 percent in the HDB sector and 32.3 percent in the non-landed private sector.
Extended Financial Relief
The economic impact of Covid19 has been widespread, with many people out of work and the employment market shrinking. Experts believe the economic repercussions will be long-lasting, which is why relief packages have been implemented.
The Singapore government has introduced a financial relief program allowing citizens to decrease their monthly expenses. The Monetary Authority of Singapore (MAS) has extended this offer to homeowners with extended payment periods, as well as commercial businesses with property-related loans. For these businesses, the relief has made it possible to retain employees without having to sacrifice their monthly wages.
Many developers have experienced difficulties, and some have had to apply for extensions on their project completion dates to counteract the problems caused by a reduced workforce, a lack of cheaper foreign labor, and cash flow issues.
One positive has been the low interest rates, which has helped to cushion the blow.
Restricted Viewings
The pandemic has made it difficult for people to view properties in person. Many Singapore property agencies have used technology to work around these issues, and virtual viewings are now standard. Covid has made it hard for landlords and agents to inspect rental properties when circuit breaker periods arise. In addition, when purchasing a property, it's not always possible to organize meetings with banks and other lenders, which means in-person meetings must be conducted online.
Luckily, it's now easier than ever to find mortgages online and buyers/investors can take advice from the experts of Property Guru to find an affordable Citibank Home Loan in Singapore. With Property Guru you can also take virtual tours of any home you might want to buy. They specialize in high-rise properties including condos, studio apartments, and business development lands.
Prices have Fallen
The lack of buyers and renters has created a huge oversupply problem in the Singapore real estate market. There are now far more properties available than buyers or renters. This is a good thing for investors, but not great for property developers and landlords.
The condominium market has been badly affected by the pandemic and there is a glut of properties for sale right now. Many developers have been forced to slash their prices to attract any interest and some agents have reported having empty properties on their books for months with zero interest from buyers.
The good news is that foreign buyers and investors in the market for a Singapore condo are spoiled for choice.
What Lies Ahead?
There are signs that the Singapore property market is recovering, albeit slowly. There has been a recent spike in demand for properties, which experts attribute to 'recovery buying' as investors plow their money into an asset perceived as 'safe'. The low interest rates right now have encouraged buyers with capital to add to their property portfolios, and as the land banks held by developers slowly deplete, it's likely that the property market will once again become buoyant as the pandemic slowly recedes.
Indeed, many of the best sites ripe for development in Singapore are expected to attract a lot of interest once bidding begins.
In the rental and residential sales sector, units with balconies and a quiet place for renters to work at home are likely to be at a premium, which is something developers must take into account.
The pandemic of 2019 has affected every single aspect of people's lives. Not only does the world live differently, but everyone has had to change their mindsets to adapt to the new world. Although the market will recover fully, it may still be a few years.