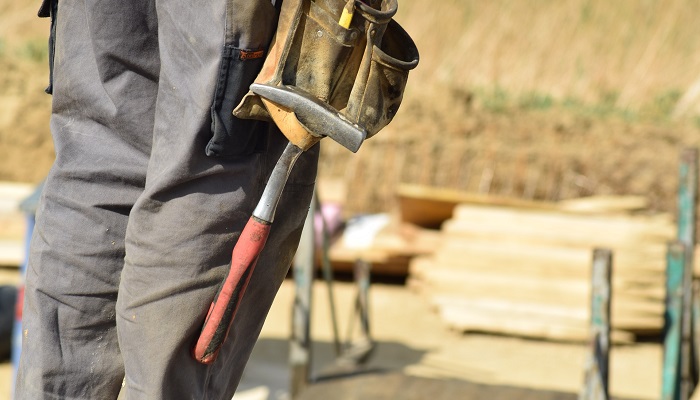 Construction workers are more likely to get injured than any other type of employee. Fortunately, workers' compensation benefits are available to get them through a serious injury. However, this doesn't always mean they are properly compensated. Sometimes construction workers get denied on their workers' comp claims, or they don't receive an amount that is sufficient for their injuries. 
When you work with a construction accident lawyer in New York City, you will receive fair representation and guidance. They will review your workers' comp claim to find out why you didn't receive full benefits. Before you file a claim, speak to a workers' compensation attorney to make sure your application is submitted correctly. This will save you time in the future. If you are an injured construction worker and want to get maximum compensation, you should keep reading.
Get Immediate Medical Attention 
Never delay seeing a doctor after you've been hurt on the job. As soon as you get injured, alert your supervisor and go to the ER. Your attorney will need to connect your injuries directly to your workplace accident. Delaying medical treatment can make your company's insurer less likely to believe that your injuries were the direct cause of your workplace accident. Also, your medical bills will be used as a record of your injuries. 
You must go to a doctor who is certified and recommended by your employer. Their workers' comp insurer may dismiss your claim if you aren't treated by their assigned doctor. 
Document All Of Your Injuries
After you've been wounded, it is a good idea to document all that has transpired. Showing how you were injured builds your credibility and shows how extensive your damages were. You can take photographs of the location where you were injured while at work. Take pictures of the equipment you used that resulted in your injuries. This can show if an item was defective and somehow contributed to your wounds. Lastly, take photographs of your injuries to show how you were harmed. 
Contact Eye Witnesses
In most cases, there will be coworkers who observed you getting injured. You can ask them to provide an account of what happened. Their testimony will help support your claim for workers' comp. 
Follow The Medical Treatment Plan
Just because you were treated doesn't mean that your claim will go through. You have to comply with the doctor's orders. Not doing so can jeopardize your workers' comp claim. The insurer might argue that you are making your injuries worse by not following the treatment plan. This can also lengthen the time it takes for you to recover, which is why your employer's insurance company may deny your workers' comp benefits altogether. 
Speak To A Workers' Comp Attorney
Reach out to a workers' comp attorney after you've been medically treated. They will help you submit your claim and make sure that you have no errors on your workers' comp application. If you already submitted it and were denied, they will review your case to figure out why the insurer refused your claim. Your attorney will walk you through the appeal process and help you with any evidence they gathered. 
Otherwise, if you received a settlement award but felt that it was far less compensation than you deserved, you can still appeal your case. They will investigate your injuries and can adjust your workers' comp claim so that you receive more compensation. Your attorney can represent your case after attending the pre-mediation session with you. This will ensure your workers' comp claim is treated fairly and receives the appropriate amount of benefits. 
Why Injured Construction Workers Should Hire A Workers' Compensation Attorney
When you get badly injured at work, you can let your attorney make your life easier. They'll manage your workers' comp claim on your behalf, gather evidence, and stay up to date with application deadlines. Additionally, when there are hiccups along the way, your attorney can help overcome these issues. Their resourcefulness is key in making sure that you receive the correct amount of benefits to cover all of the missing wages, medical bills, and other damages you experienced because of your injuries.