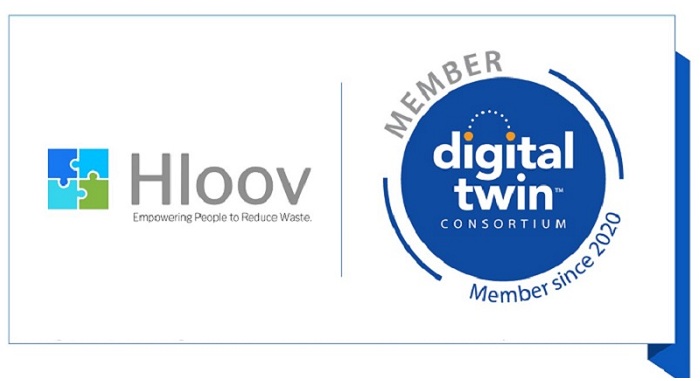 Hloov, a data, technology, and services specialist, has become the first regional member of the Digital Twin Consortium.
Through its cooperation with the Digital Twin authority and its international members, Hloov will enable regional construction stakeholders to leverage cutting-edge technology and processes to design, build and manage carbon-neutral projects for greater resilience today and a better tomorrow.
The construction industry has long struggled with numerous challenges across geographies, including excessive waste, poor project performance and profitability, a lack of alignment, and several other major and minor obstacles.
The generation of vast amounts of construction and demolition (C&D) waste is the industry's major ongoing challenge by far; however, as governments step up their focus on combating climate change while continuing to green-light multiple significant projects to sustain economic and societal growth.
Over 20,000 projects are estimated currently underway across GCC countries, with the total value exceeding USD2.5 trillion. Increasing efficiency represents an opportunity for industry stakeholders to save money and time and, crucially, reduce the volume of C&D waste sent to landfills and recycling plants.
In the UAE, in Dubai, reports suggest C&D waste accounts for 70% of the total weight of solid waste generated each day, while in Abu Dhabi, C&D waste is said to account for 71% of the total waste created each year.
Since the UAE and other GCC countries have committed to the Paris Agreement and are taking action to fight climate change, the real estate and E&C sectors must evolve to support the government's commitment. Digital Twins are a critical part of this evolution.
Suhail Arfath, Director, Digital Transformation & Innovation, Hloov, said: "Digital Twins provides an excellent opportunity for the Project stakeholders to simulate, monitor, and optimise time, cost, and quality KPI's of the infrastructure asset lifecycle, resulting in improved productivity, reduced waste, lower cost, and increased reliability and availability. Hloov is committed to helping clients to accelerate their journey of Digital Transformation and Digital Twins."
A digital twin is a virtual representation of real-world entities and processes, synchronised at a specified frequency and fidelity. Digital twin systems transform business by accelerating holistic understanding, optimal decision-making, and effective action.
Digital twins use real-time and historical data to represent the past and present and simulate predicted futures. Digital twins are motivated by outcomes, tailored to use cases, powered by integration, built on data, guided by domain knowledge, and implemented in IT/OT systems.
Hloov, working with leading industry players worldwide, plans to share the knowledge and benefits accrued in other markets with stakeholders operating in the regional built environment. It will also record and disseminate learnings from the Middle East so that Digital Twin Consortium members can benefit from it.