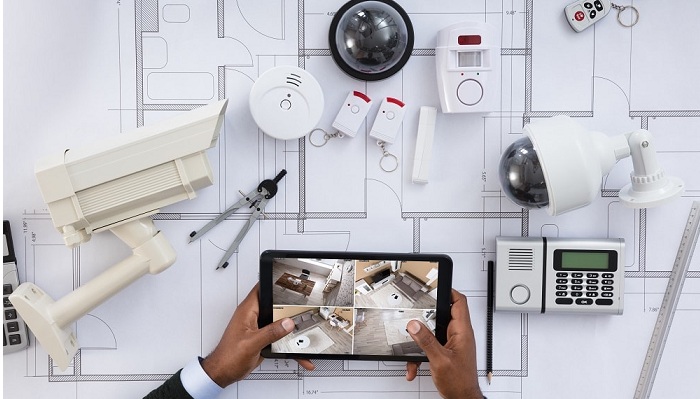 Dubai-based innovative and technology-driven home maintenance specialist Hitches & Glitches (H&G), part of the Farnek Group, has expanded its home maintenance offering with the launch of a new tech-enabled security service called 'H&G Neighbourhood Watch'.
The service applies to H&G customers who have bought and installed the Ring Video Doorbell Elite. The connected doorbell allows homeowners to answer the door from anywhere, via a two-way voice call and one-way live streaming of any visitor, through their smartphone app or computer.
However, if any homeowner notices any suspicious movement captured by the Ring camera, they will now have the option to contact H&G, who will dispatch a security officer within 15-30 minutes to check on the property. After inspection, the customer is then sent a report with any relevant images.
"Our experienced and professional security team can now provide homeowners, tenants and landlords, with peace of mind, by ensuring home safety and security, 24 hours a day. We envisage this service to be popular whether a home is left vacant during holiday periods, or while landlords and owners are overseas," said Kelvin Vargheese, Director of H&G.
"Although the service is tech-driven, it is not too dissimilar to a residents' neighbourhood watch scheme and if during a call out we do notice any criminal activity or indeed damage to the property we will inform the owner and the relevant authorities if necessary," he added..
Demand has soared for smart home security gadgets, as improved technology has made devices easier to use and more affordable, especially those with remote options for when homeowners are away from home, for any length of time.
H&G partnered with Ring in 2018, to retail and install its home security products and solutions to residences throughout the UAE.
Other products available for installation through H&G include The Ring Floodlight Cam, the first motion-activated security camera with two-way talk, built-in floodlights, and a siren. The Chime Pro HD camera, the Ring Spotlight Cam, and four variations of the Ring Indoor Cam are also available.
"Ring's state-of-the-art smart home security gadgets are now an integral part of H&G's multi-touch offering. We can create a bouquet of products that not only cover security but sustainability and lifestyle too. The ability to buy online with the convenience of installation, added to our general maintenance and repairs, we can provide a seamless, comprehensive service – the proverbial one-stop shop," added Vargheese.
Homeowners and tenants can order H&G Neighbourhood Watch as a standalone feature, or as a supplement to H&G's existing home maintenance packages.