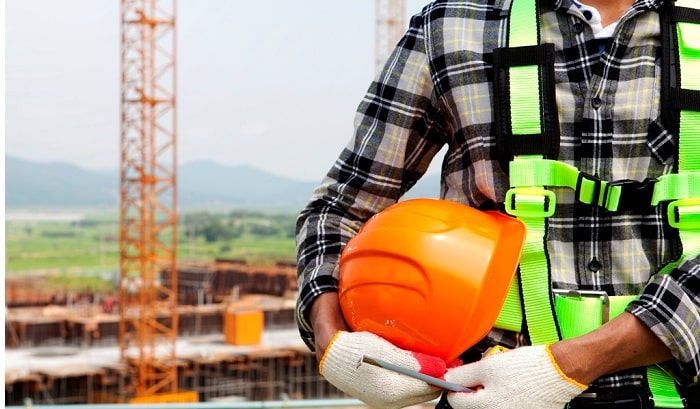 The Board of Selectmen is considering a proposed ordinance that would lock down in the municipal code safety protections for police officers and town employees while they are working at construction sites.
Under the proposed ordinance, safety protocols would be mandated for all work sites and formal processes would be set for emergency repairs, hours of operation, traffic control, pedestrian safety and town reviews of contractor plans.
"These safety requirements are finding their way more and more into municipal codes, not only here in Greenwich but in towns across the state of Connecticut," said attorney Tim Herbst, who is working with the town's legal department on the ordinance.
Under the proposal, protecting employees and the public would be a "critical component" in all construction projects and maintenance programs for the town. The selectmen first discussed the ordinance at their meeting last Thursday, and they are expected to vote at their next meeting on Dec. 23.
"Over the course of the last decade, arguably, there has been a greater emphasis on roadway safety as we have responded to unprecedented weather emergencies," Herbst told the selectmen. "Many utilities continue to engage in pretty aggressive preventative maintenance programs even when we're not responding to an emergency."
Establishing a uniform policy, which could be applied to any project in town, would enhance public safety, he said. But Selectwoman Jill Oberlander raised some questions about the need for such an ordinance. "I'm 100 percent supportive of protecting public safety," Oberlander said. "A lot of these steps, I believe, are within the authority already of our police department and our Department of Public Works. Perhaps we can achieve the same outcome with fewer words, actually, in a more streamlined draft. I am not sure why we need this ordinance in particular."
Herbst said similar ordinances are in place in North Branford, Orange and Trumbull, where he previously served as first selectman. "I have not researched all 169 towns and cities in the state of Connecticut, but I can tell you that I have seen this in multiple other municipalities," Herbst said.
The reason for it to "be codified in your municipal code," he said, is to have "clearly delineated standards that make it clear what the roles and responsibilities are for the Greenwich Police Department and the Department of Public Works if and when a public utility might challenge whether or not officers are required.
"If you have something in the municipal code it provides, I believe, protection and cover (for police and DPW) if a private contractor seeks to challenge safety protocols the town has determined are necessary and appropriate to protect the public," Herbst said.
Not having the language codified, Herbst said, could invite legal challenges. He said the ordinance would "eliminate any type of ambiguity."
Oberlander asked whether he knew of any challenges to town guidelines, and Herbst said he was not aware of any "as of late." But while doing research, Herbst said he was given information about past challenges on how roadway work was supervised and monitored.
An attorney, Oberlander asked whether it would be simpler to use a portion of the proposed ordinance that a contractor review all its work with the GPD and DPW and "implement all measures so directed to protect traffic and pedestrians." A simpler ordinance, she said, would get the job done and provide greater flexibility to adopt and modify regulations in the future.
Drafting the ordinance could be discussed leading up to the Dec. 23 meeting, she said. One reason for delaying the vote was the need for the Department of Public Works to do additional review and possibly provide feedback to the legal department.
"I like the ordinance and I don't think it's too lengthy at all," First Selectman Fred Camillo said. "I think it hits all the pertinent points, but out of respect for DPW, this can serve as a good first read and we can circle back in two weeks. I'm personally satisfied with it."
According to Herbst, Chief of Police James Heavey and the Silver Shield Association, which is the police labor union, reviewed the proposed ordinance. Heavey attended Thursday's meeting but did not offer any comments.