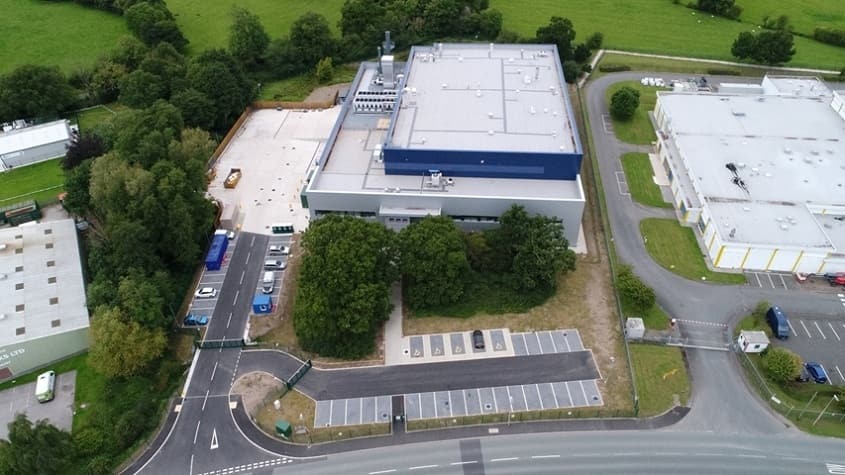 Fluor Corporation has successfully completed the construction of a high-performance adhesives manufacturing facility for Solvay in Wrexham, Wales. The plant was officially opened yesterday by Carmelo Lo Faro, president of Solvay's Composite Materials Global Business Unit.
Fluor performed engineering, procurement and construction management for the new facility. It was completed on a compressed schedule to meet the needs of Solvay. Solvay is a global supplier of carbon fiber, advanced composite materials, structural adhesives and surfacing films.
Fluor had initially undertaken the front-end engineering design for the new facility at Wrexham Industrial Park, where Solvay already has a large manufacturing and research and development site.
"We are delighted to have successfully completed this large and complex project for Solvay and that Fluor's project delivery capability and local knowledge allowed us to meet the fast track schedule of this expansion project," said Juan G. Hernandez, president of Fluor's Life Sciences and Advanced Manufacturing business line.
The project was executed by an integrated engineering team located in Fluor's offices in the UK, U.S. and India.
Fluor's UK office is in Farnborough, Hampshire, from where the company serves a wide range of industries including life sciences, advanced manufacturing, energy, chemicals, government, infrastructure, mining and power market sectors.
About Fluor Corporation
Founded in 1912, Fluor Corporation is a global engineering, procurement, fabrication, construction and maintenance company that transforms the world by building prosperity and empowering progress. Fluor serves its clients by designing, building and maintaining safe, well executed, capital-efficient projects around the world. With headquarters in Irving, Texas, Fluor ranks 153 on the Fortune 500 list with revenue of $19.5 billion in 2017 and has more than 56,000 employees worldwide. For more information, please visit www.fluor.com