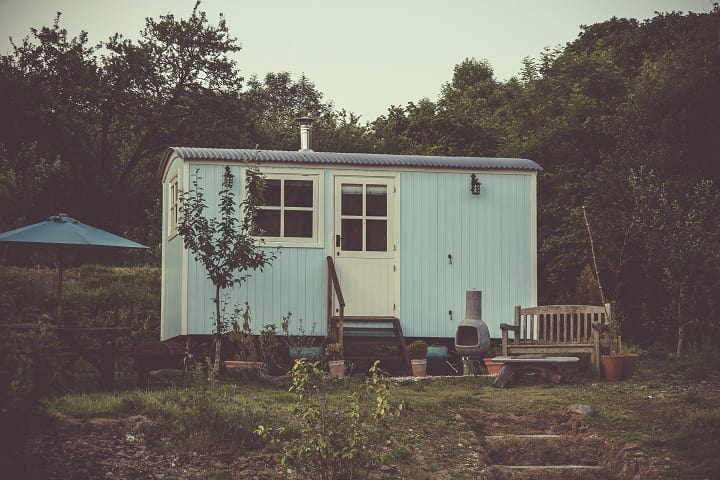 The basics for shed building
Those of you who are expert shed builders might be able to plan a project in no time. But for those of you who are new to the shed building life, this might be an intimidating process. Many of you might forget the essentials, or simply not know what they are to begin with. 
This might result in you running into various challenges during the process, and can put a damper on what should be a fun DIY project. The most important part of your planning process is to ensure your toolbox is kitted with all of the essential tools. 
Here is a guide for all of the must have tools you will need when building your own shed.
Stakes
Undoubtedly the starting point for any shed builder. You will use stakes to create the corners of your shed. This will give you the general blueprint of your garden shed.
Carpenter's pencils
It goes without saying that you will definitely need a carpenter's pencil during your shield building process.
Measuring tape
This tool will be your bread and butter, and you will make use of it the most. So remember to get a good quality tape measure that has enough length before you start with your project.
Hammer
Another staple, you will need this critical tool throughout your shed building experience.
Line level
You will use this tool to ensure you have a level foundation and will help you to figure out how much earth needs to be dug up.
Shovel and rake
These will be used to prepare the ground on which your shed will be built.
Post hole digger
These shed building tools are used if you will be making use of a pier foundation for your shed.
Nails and screws
It is hard to imagine building shed construction without nails and screws. These will be used to join things like roofing paper together, and will be essential if you build a wooden shed.
Framing square
This tool is handy for finding your right angles and marking cut-offs on wide stock.
Saw
One of the most useful tools needed for shed building, and will help with cutting your materials.
Ladder
A ladder is a great tool for helping you reach those high spots, and is much safer than using a chair.
If you are looking for safety platforms to aid you in your task in elevated spaces, check this link  cantilever tower hire.
Framing hammer
This tool has what we builders call a waffle head, which stops the head of the tool from slipping off of your nail when working. It is also an essential if you need to remove any nails you might accidentally bend during building.
Nail punch
You will use this to mark off your center points, especially when drilling holes.
Utility knife
This helps with cutting various materials, like asphalt shingles and roofing, to shape.
Paint sprayer
This tool is great for adding those finishing touches to your shed, especially if you want to add some colour to it. A paint sprayer helps you, you guessed it, paint your shed in no time.
Safety glasses
You know what they say, safety first! Make this tool a priority during your building process and make sure to use it at all times during construction.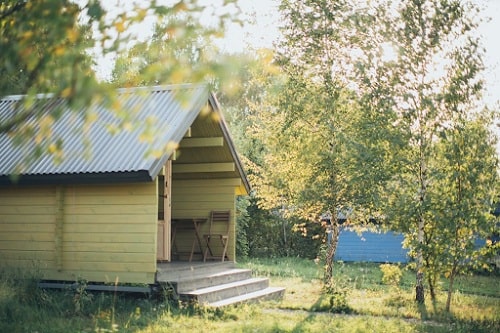 Best Power Tools for shed building
When it comes to the necessary information on building a storage shed, power tools are not essential, but will definitely make your life easier so you don't waste precious time! Here are the must have power tools needed to build a shed.
Miter saw
Arguably the best power tool to build a shed. While regular saws will help you get the job done, when it comes to cutting larger boards or other materials, you will need to make use of a miter saw. Use this tool for rapid crosscut, and make the job easy breezy. Not only this, but it will aid the accuracy of your final construction.
Power drill
You guessed it, this tool helps create holes in wood material. One of the greatest tools needed to make the process of drilling fast and efficient. 
There are countless types of drills and drill bits available to choose from, so make sure to pick one that suits your needs.
Electric sander
A power sander will be used at the end of your project and will help you get that smooth finish in a matter of seconds.
Final thoughts
Making sure these essential tools are part of your toolbox before starting your shed building adventure will not only make your build easy and simple, it will also make it a lot more fun and give your shed a professional stamp of approval.