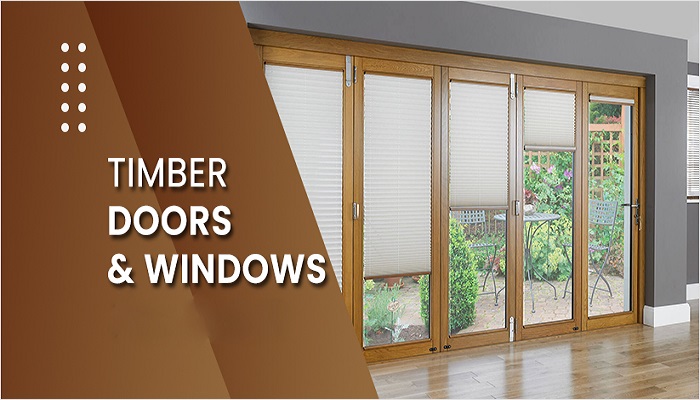 It is well to be noted that investing in your home by way of transitioning to timber doors as well as windows can save up to hundreds of pounds in a year when it comes to energy bills and also massively increase sustainability endeavours, as per an external joinery firm from the UK.
An estimated 10% of one's home's heat happens to be lost via doors as well as windows, and lessening this heat loss would mean that one could go on to reduce the level at which the thermostat happens to be set, which by the way is a great idea when it comes to pocket as well as the environment.
One of the leading timber window and door specialist companies based in North Yorkshire opines that making a switch can go on to lower the energy consumption, thereby cutting down on the annual spend and also making the home eco-friendlier than ever.
According to the managing director of a leading UK external joinery firm, Nicola Harrison, energy bills at present happen to be at an all-time high, and the fact is that there is no sign of them dipping in the times that are coming. Apparently, many homeowners are now looking for long-term funding when it comes to their own properties so as to lessen their energy usage.
Wood happens to be a natural insulator since it absorbs and, at the same time, retains heat. Hence, opting for timber windows and doors will aid in keeping the home warmer for longer periods, thereby helping to cut down on energy usage, which indeed has long-term benefits.
The energy-saving window as well as door designs and also high-performance glazing mean that the double-glazed windows happen to have Uw-values right from 1.2, which is a value that is more often than not seen in the case of triple glazing. All this means that one can keep the window profiling the same, however, with much more energy-efficient outcomes, thereby saving a three-bedroom home an equivalent of £530 when it comes to heating bills every year.
Apart from the energy savings, timber windows happen to have the lowest lifetime expense as compared to any other window material. They happen to have a life expectancy of 60 years, which is 2-3 times more than that of uPVC windows. Hence, in the case of long-term investments for both the planet and property, timber windows and doors rule the roost.