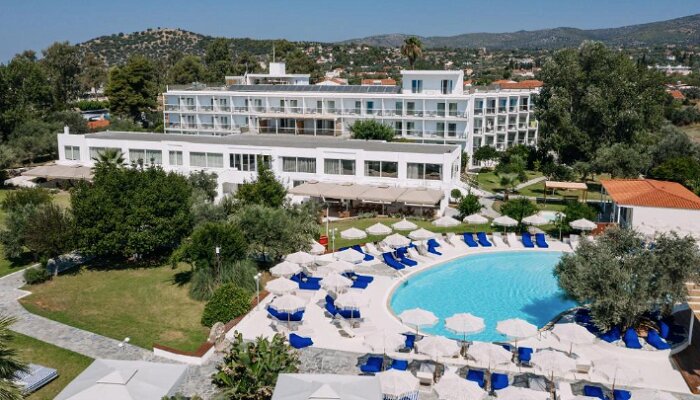 In the world of luxury real estate, innovation and adaptability are key to success. Investing in real estate is a significant undertaking, and property management plays a pivotal role in ensuring that investments yield returns and remain hassle-free for property owners. In Greece, a country renowned for its diverse real estate opportunities, the importance of effective property management cannot be overstated. This crucial aspect of real estate investment is where Mobestate, Or Zelkovitch's groundbreaking venture, truly shine
One visionary entrepreneur, Or Zelkovitch, has been at the forefront of this industry for over a decade, and his latest venture, Mobestate, is poised to revolutionize the way people invest in real estate in Greece. To know about Mobestate you can visit https://www.mobestate.com
The Role of Property Management in Greece
Property management is a multifaceted role that encompasses various responsibilities to ensure the smooth operation and maintenance of real estate assets. In Greece, these responsibilities are especially critical due to the diverse nature of the properties available and the unique challenges they can present. Mobestate recognizes the significance of professional property management in Greece and has integrated it into its core services.
Urban Young: A Legacy of Excellence
Urban Young, founded by Or Zelkovitch in 2010, has established itself as a prominent player in the real estate industry. Specializing in luxury residential projects, the company has consistently delivered excellence in design, construction, and customer satisfaction. With 27 successfully completed projects to its name, Urban Young has demonstrated a commitment to quality and innovation.
Operating across multiple countries, including Israel, Greece, and Croatia, Urban Young's global presence speaks to its ability to adapt to diverse markets and create tailor-made solutions for its customers. It is this adaptability that has allowed the company to flourish and maintain its reputation as a leader in luxury real estate development. You can see Urban Young vision and take services by visiting https://www.urban-young.co.il.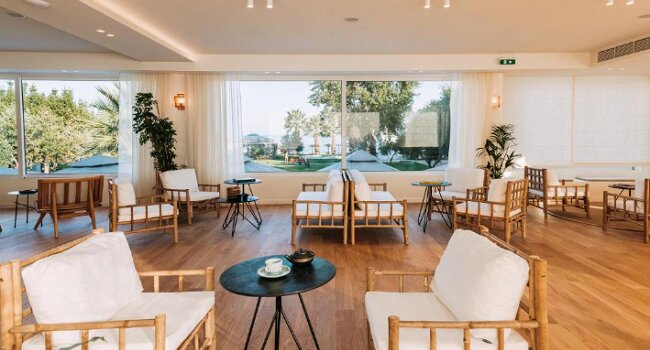 Another Showcase of Excellence: Brown Beach Eretria
One of Urban Young's standout projects is the Brown Beach Eretria in Greece. Eretria, a renowned getaway destination, welcomed this luxurious addition in 2022. As part of the prestigious Brown Hotels collection, Brown Beach Eretria offers guests an all-inclusive experience in a stunning location just 90 minutes from Athens.
With 175 rooms, bungalows, and suites, this complex provides guests with a 360-degree view of the Evian Gulf. Beyond the breathtaking scenery, guests can indulge in a full culinary experience and enjoy a wide range of activities, including access to a wellness center and a water park. Brown Beach Eretria exemplifies Urban Young's dedication to creating exceptional, immersive experiences in the world of luxury hospitality.
Mobestate: An Innovative Leap Forward
Building on the success of Urban Young, Or Zelkovitch has embarked on a new and exciting venture: Mobestate. This innovative project in Greece promises to reshape the way foreign investors engage with the Greek real estate market. Greece, with its rich history, picturesque landscapes, and thriving tourism industry, has long been a sought-after destination for real estate investment. Mobestate seizes this opportunity with a digital platform that simplifies the process of purchasing apartments in Greece.
The core idea behind Mobestate is to make real estate investment in Greece accessible and hassle-free for foreign customers. The company offers a comprehensive range of services, guiding clients through every step of the journey, from initial assessment to renovation and purchase. Mobestate's unique selling proposition lies in its exclusive portfolio of renovated and furnished apartments, making it easier for investors to enter the market with minimal hassle.
The Greek Expansion
While initially based in Athens, Mobestate has ambitious plans for expansion. The company aims to extend its reach to cover the entire country, tapping into the diverse real estate opportunities that Greece has to offer. From the historic neighborhoods of Athens to the idyllic islands and coastal regions, Mobestate is poised to provide investors with a broad spectrum of options.
By leveraging Or Zelkovitch's expertise and Urban Young's legacy of excellence, Mobestate is well-positioned to thrive in the Greek real estate market. The company's commitment to innovation and customer-centric solutions ensures that investors will have a partner they can trust as they navigate the intricacies of the Greek real estate landscape.
The Greek Real Estate Landscape
Greece's real estate market is an attractive prospect for investors from around the world. The country's unique combination of rich history, stunning landscapes, and a thriving tourism industry has made it a sought-after destination for property investment. Whether it's the historic neighborhoods of Athens, the picturesque islands, or the serene coastal regions, Greece offers a wide range of real estate options.
However, investing in a foreign real estate market can be daunting, especially when it comes to property management and maintenance. This is where Mobestate steps in, offering a comprehensive solution to foreign investors looking to make the most of Greece's real estate potential.
Conclusion
Mobestate's integration of professional property management services into its real estate investment platform in Greece represents a significant step forward for foreign investors. By addressing the complexities of property management in a foreign market, Mobestate empowers investors to capitalize on the opportunities presented by Greece's vibrant real estate landscape while minimizing the associated challenges and risks. Or Zelkovitch's vision, coupled with Mobestate's dedication to property management excellence, promises a new era of convenience and profitability for real estate investors in Greece.