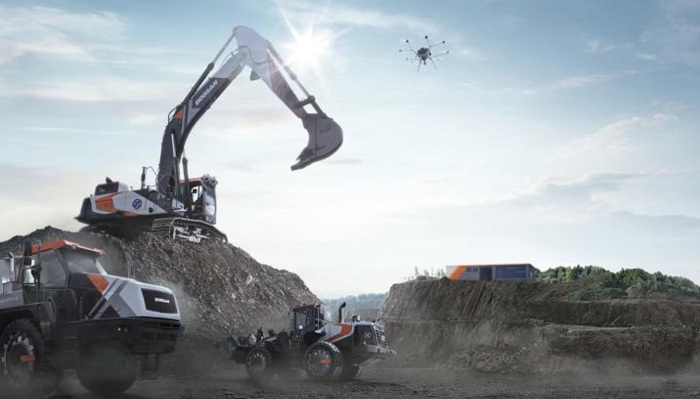 Doosan Infracore announced on August 12 that it had won orders for a total of 62 construction machines from major customers in the Middle East, including Saudi Arabia and Bahrain.
Following a recent order for 30 DL420A wheel loaders from a Saudi construction company, Doosan Infracore also signed a contract for 20 22-ton excavators (DX225LCA) from a Saudi Arabian state-owned power company.
The construction company that ordered 30 DL420A wheel loaders is a major partner of Saudi state-owned oil company ARAMCO. Although this construction company mainly used Caterpillar products, the world's largest manufacturer of construction machines, it decided to purchase Doosan Infracore's products this time. Doosan Infracore received a high score by proposing equipment performance, price, and service optimized for the customer's requirements. The supplied wheel loaders are expected to be used for the construction of Neom City in Western Saudi Arabia. Neom City is the world's largest smart city construction project with total project cost of about $500 billion (about 578 trillion won).
The company that purchased 20 22-ton excavators is a major partner of Saudi's state-owned power company, and it also purchased 50 units of the same excavator model in May. This order is an addition to the previous purchase. This equipment is expected to be used for power facility maintenance work.
Doosan Infracore receives orders from two large local construction companies in Bahrain for a total of 12 units, including 8 22-ton excavators (DX225LCA) and 4 30-ton excavators (DX300LCA). Bahrain is an island country adjacent to Saudi Arabia, and the size of its construction equipment market is about 100 units per year. One of the construction companies that signed the contract this time is one of the top 10 companies in Bahrain and has been Doosan Infracore's customer for 37 years. The supplied equipment will be used at major construction and energy development sites in Bahrain.
Doosan Infracore has recently signed a series of large-scale contracts in the Middle East market. It signed a contract to supply 102 excavators to Qatar in April and 75 excavators to Saudi Arabia in May. Doosan Infracore is focusing on securing major customers by introducing new products equipped with advanced functions and customized services in the Middle East construction equipment market.
"The position of Doosan Infracore in the Middle East market has been rising as it recently won large orders one after another, beating global competitors. We should be able to secure a market share of more than 10% in the Middle East this year," an official from Doosan Infracore said.