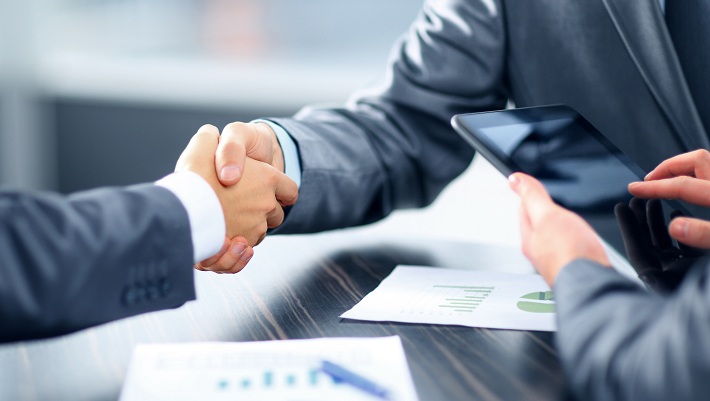 Xi'an Jiaotong-Liverpool University recently signed a memorandum of understanding (MoU) with Glodon, a digital building platform service provider, in an online signing ceremony. The MoU was signed with the aim of enhancing collaboration to increase digital awareness in architecture, engineering, and the construction sector, and to contribute to a better built environment.
Top: Pierpaolo Franco of Glodon, bottom: Dr Konstantinos Papadikis of XJTLU
Established in 1998, Glodon services cover the entire life cycle of construction projects. It now has more than 80 branches worldwide and provides services in more than 100 countries and regions.
After signing the MoU, XJTLU and Glodon will work together to achieve a series of objectives, producing high-quality research outcomes and applying for external research funds.
Glodon will co-supervise undergraduate and postgraduate students, provide student internships, and co-organise research seminars, workshops, and conferences with XJTLU.
In addition, Glodon will provide 100,000 RMB to XJTLU to reward the best postgraduate thesis and undergraduate final year report, as well as support research projects in construction management, digital construction, building information modelling, and more. It will also offer free software package licenses and software training.
Industry-academic cooperation
"I believe the industry itself can contribute to shape the future of the students," says Pierpaolo Franco, Vice President of Glodon. "The students need to know what the best practices in industry are, and we are really proud to be able to help bridge the gap between students' education and careers."
"We have established collaboration with many universities, such as Tsinghua University and Fudan University, and we see XJTLU also to be within the top tier, not only in China, but also as an international player," says Dr Groegio Kapogiannis, Head of Thought Leadership at Glodon.
"We believe that the power of the digital building platform can help develop new solutions and contribute to a more sustainable and greener environment for our planet. It's the graduates who will go to the industry that can make a difference," he says.
First row, left to right: Pierpaolo Franco, Dr Konstantinos Papadikis, Dr Groegio Kapogiannis
Second row, left to right: Dr Jun Xia, Wei Guo, Dr Cheng Zhang
Third row, left to right: Tingjia Wu, Xu Xu
The Design School at XJTLU is committed to promoting the transition to a sustainable and resilient built environment and industry, says to Dr Konstantinos Papadikis, the School's Dean.
"I firmly believe that the collaboration with Glodon, a giant in the field of construction engineering, will bring us one step closer to our goals.
"I'm confident that our students can only benefit from the opportunities and outcomes of this collaboration, and I look forward to witnessing our students' development through the interaction with the world of the profession," he says.
On 23 March, Dr Kapogiannis gave a lecture to Design School staff and students on digital twin design, a virtual model for accurately reflecting a physical object, and the future of design and construction of built assets. A virtual journey to Xi'an and Glodon's R&D building also gave the audience a better perspective of how digital twin design is taking shape and can drive the project management life cycle.