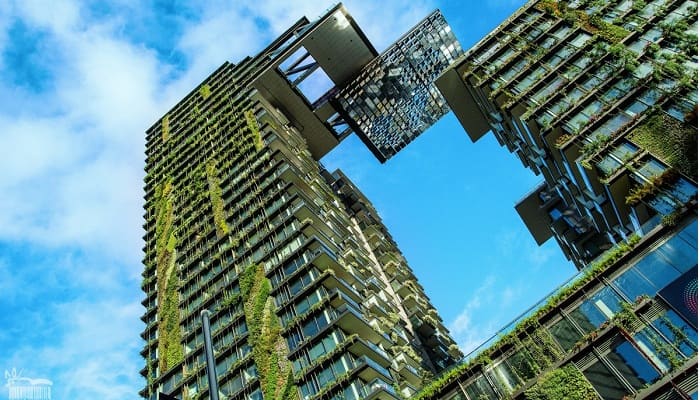 Realtors' apex body Credai on Saturday said it has partnered Indian Green Building Council to facilitate its members to develop certified environmental-friendly housing projects.
The association has pledged the development of 1,000 green-certified projects in the next two years and 4,000 projects by 2030.
The Confederation of Real Estate Developers Association of India (Credai) has entered into a partnership with Indian Green Building Council (IGBC) to achieve this target.
"Through this tie-up, we will encourage and guide our more than 13,000 members on the construction of green buildings," said Boman Irani, who is set to become Credai National President, on Saturday evening.
"There will be uniformity on various norms to be followed for the development of certified green buildings," he added.
Under the association with IGBC, Credai seeks to spearhead the green building movement. It pledges to build over 1,000 certified green projects in the next two years and 4,000 projects by 2030, through the adoption of IGBC Green & Net Zero building ratings.
"This will mean an addition of over 4,00,000 housing units in the green development category across the country," the association said.
These projects will be certified by IGBC. Credai's partnership with IGBC will allow the necessary know-how and strengthen the capabilities of Credai developers to 'build better'.
Irani said the focus of Credai would be on "G.R.O.W.T.H". He said this means green construction, reform, opportunity to build a New India, women empowerment, transparency and housing for all.
"Indian real estate stands at a cusp of a revolution, and we at Credai are extremely focused to facilitate growth for all stakeholders involved," Irani said. Commenting on the partnership, Signature Global Chairman Pradeep Aggarwal said the environmental impact of any development is a crucial consideration.
This will lead to sustainable development in the real estate industry, which is the need of the hour, he added.
Mohit Jain, Managing Director, Krisumi Corporation, said, "Sustainability has emerged as a new paradigm in the Indian real estate sector, as it translates to lower energy costs, a greener environment and healthier living".
Vimal Nadar, Head of Research at Colliers, said buildings and construction contribute to about 40 per cent of global energy and energy-related CO2 emission. "It has now become inevitable to create a green real estate ecosystem," he added.