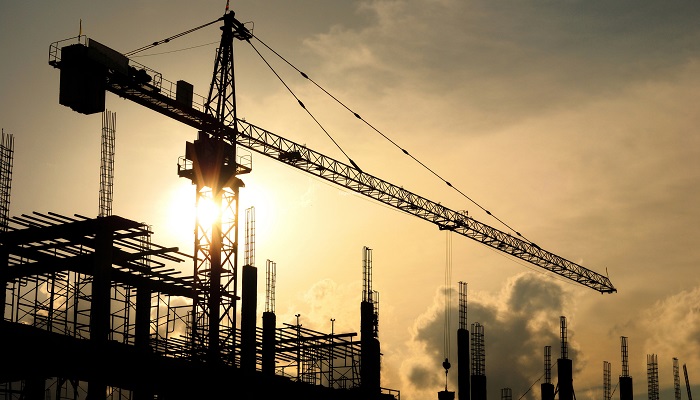 In order to contain the regular collapse of buildings in Nigeria, construction experts have expressed their determination to carry out hands-on training for architects, builders, engineers, and suppliers in the industry.
Speaking at a press conference to announce the 7th International Construction Building Materials and Technologies Exhibition/Ceramics, Bathroom, and Kitchen Wares Expo, the chief executive officer of Elan Expo Lagos, Mr Jude Chima, said the training will provide participants with the benefits of learning skills such as laser aligner for block setting, use of laser aligners and laser measures.
Chima said the participants will also learn the use of robotic power tools, the use of electronic painting machines, the use of spray gum for paintings, solar panel installations, the assembling of furniture, and smart electrification.
He said, "This training will be delivered by professionals with extensive experience in the construction industry, giving participants the opportunity to learn from the best.
"In addition to the hands-on training on the above skills, the Build Expo will provide participants with valuable insights on the application and installation of robotics and Artificial Intelligence (AI) at homes, sustainable building practices, innovative materials and techniques, and the latest trends in architecture and design. These insights will be delivered through a range of workshops, seminars, and talks.
"The Expo will also feature a networking event where attendees can meet and connect with other professionals in the industry. This is a great opportunity to make new connections and expand your business network.
"The networking event will be held in a relaxed and friendly atmosphere, enabling attendees to make lasting connections that will benefit their careers and businesses.
"Furthermore, we are excited to announce that the 7th International Build Expo is also partnering with some professional bodies and top-notch media companies to publicize all brands available, using their brand logo on all platforms including the website, and also provide accurate, ethical, and informative content as it regards the construction industry and to connect with potential investors.
"Our supporters include the Nigerian Society of Engineers, the Nigerian Institution of Civil Engineers, the Nigerian Institution of Builders, the Nigerian Society of Quantity Surveyors, the Honey Treat Academy, and Engineering Resource.
"In conclusion, the 7th International Build Expo promises to be a fantastic event for anyone interested in the construction industry.
"The theme for this year's event is 'The role of professionals, artisans, and government institutions in creating a smart, resilient, mega-city,' which reflects our commitment to promoting best practices in the industry and you will agree with me that our nation Nigeria currently needs some of this expertise at this time."
Chima said the Expo is scheduled to take place from June 6 to June 8, 2023, at the prestigious Landmark Centre, Oniru Victoria Island Lagos.